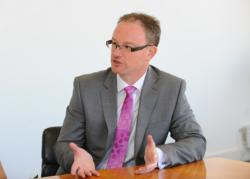 Sales bonuses, targets and commissions have been an issue in financial services for decades
(PRWEB UK) 9 January 2013
The New Year is the perfect time to sort out personal finances and review financial portfolios. With more and more mis-selling scandals hitting the headlines, it's important consumers know what to look for and what questions to ask when purchasing or renewing financial products.
Steve Bloor, Managing Director, of Open Resolution who has over 20 years' experience within the financial services industry in legal and compliance roles, knows all the tricks the banks pull:
"Sales bonuses, targets and commissions have been an issue in financial services for decades. Legislation and rules were first introduced in 1988 to try to clamp down on incentives that encouraged the mis-selling of products but, nearly 25 years later, this is still an issue across the industry."
Whatever the financial product or service, be it an insurance policy, investment, loan, bank account or pension, there is a high chance it could have been mis-sold. But this can be easily avoided.
When taking out an investment, be clear on what the investment objectives are and how much risk to take; ask about key risks, costs and charges including how the adviser will be paid. Be sure to spread investments -FSCS covers £85,000 for deposits and £50,000 for investments - make sure money is protected in the event that the firm goes bust.
A choice of pension can make or break your retirement. Be very wary of advice to opt out or transfer out of an employer's pension scheme, this is rarely good advice. Charges can wipe thousands of pounds off the value of your pension, check you're not buying a pension with high charges. If recommended a SIPP, check the charges, administration costs and management fees and ask yourself if the additional investment flexibility is really needed. When reaching retirement and if buying an annuity - shop around for the best rate. Don't just accept the one offered by the pension provider.
Mortgages are always hot topic in the news, and for good reason. Before taking out a mortgage, check if there are any fees or penalties if paid off early. Many people think they will re-mortgage to get a better rate at some point so need to know if likely to incur an early redemption fee or penalty.
Beware of interest only mortgages. These seem a lot cheaper because you are not paying off any of the debt but this may mean you have to sell your home at the end of the mortgage term.
If in possession of an endowment mortgage, check to see whether the endowment policy is likely to be sufficient to repay the mortgage at the end of the mortgage term. The endowment policy insurer will be able to give you a projection of the possible maturity value of the policy. If using a mortgage broker, check how they will be paid. Most will earn a commission from the lender for arranging the mortgage but some will also charge a fee. Shop around or try arranging the mortgage direct with the lender to avoid or minimise any fee. If a broker must be used who charges a fee, don't pay it until the mortgage completes.
Open Resolution have also listed their top tips for avoiding being mis-sold insurance and loans on their site.
Whatever the product it's important to bear the following in mind:

Shop around
Check the FSA register to ensure an adviser is properly authorised. Check the product provider is also authorised
Be savvy - if something sounds too good to be true, it probably is.
Don't be afraid to complain if mis-sold an inappropriate product. Be clear about taking the case to the Financial Ombudsman if necessary
If consumers feel they have been mis-sold a financial product, and don't have the time or expertise to pursue the complaint, Open Resolution can help.
ENDS
NOTES TO EDITORS
Open Resolution specialises in resolving consumer disputes related to financial products and services. Its Managing Director, Steve Bloor, has over 20 years' experience in senior legal and regulatory compliance roles within the financial services industry.