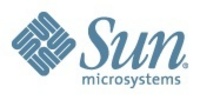 The Network is the Computer
BERLIN (PRWEB) May 29, 2008
During his keynote, Murdock will introduce the OpenSolaris(TM) operating system (OS) to the EMEA open source community. Created through community collaboration, OpenSolaris will allow users to fully customize their open source OS deployment, quickly and easily. OpenSolaris will deliver a leading-edge, easy-to-use and familiar development and deployment environment virtually unrivaled by any OS, while providing world-class support and access to award-winning technologies like Solaris(TM) Dynamic Tracing (DTrace) and Solaris ZFS. Get the new OpenSolaris OS at http://www.opensolaris.com.
Murdock will also introduce the Open High Availability (HA) Cluster, the source code base for Sun's Solaris Cluster product and the availability of more than one hundred extensions within the OpenOffice.org(TM) Extension Repository. Worldwide users of the popular office productivity suite have driven hundreds of thousands of downloads for the most popular extensions. OpenOffice.org Repository Extensions are components that can be installed on top of an existing OpenOffice.org installation and add additional features, templates, dictionaries and more, a concept similar to the add-on capabilities of Mozilla Firefox and Thunderbird. Download extensions for free at http://www.OpenOffice.org.
With Open HA Cluster, developers and system administrators can now access and build complete high availability cluster solutions and better develop cluster frameworks in order to address a wide range of business continuity and disaster recovery issues. Open HA Cluster is the first robust and comprehensive set of cluster source code to be contributed to the global open source community.
Open HA Cluster binary distributions will be available on SPARC(R) and 32 or 64-bit x86 hardware. Download Open HA Cluster for free at http://www.opensolaris.org/os/community/ha-clusters/ohac.
About OpenSolaris
OpenSolaris is a leading-edge open source software with world class support and unique innovative features that let you be brilliant faster. Fast, free and easy to download, deploy and use, OpenSolaris grants early access to the latest technologies – including DTrace, ZFS, Predictive Self Healing(FMA), IPS -- that can be deployed virtually risk-free today and are backed by a global community for support and innovation. Its massive scalability and support for hundreds of systems means users can quickly move from trial to global deployment. To get more information or to download OpenSolaris go to OpenSolaris.com.
About Sun Microsystems, Inc.
Sun Microsystems develops the technologies that power the global marketplace. Guided by a singular vision -- "The Network is the Computer" (TM) -- Sun drives network participation through shared innovation, community development and open source leadership. Sun can be found in more than 100 countries and on the Web at http://sun.com.
Sun, Sun Microsystems, the Sun logo, Java,Solaris, OpenOffice.org, OpenSolaris, and the Network is the Computer are trademarks or registered trademarks of Sun Microsystems, Inc. in the United States and other countries. All SPARC trademarks are used under license and are trademarks or registered trademarks of SPARC International, Inc. in the United States and other countries. Products bearing SPARC trademarks are based upon an architecture developed by Sun Microsystems, Inc.