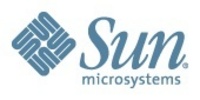 The Network is The Computer
SANTA CLARA, Calif. (PRWEB) September 18, 2008
"Solaris has always been the 'gold standard' for other operating systems to emulate, and Sun took the Free and Open Source Software (F/OSS) movement by storm by publishing Solaris' source code," said Grand Prize winner Al Hopper of Genunix.Org. "The OpenSolaris project is now more than three years old, has a healthy and growing user community and continues to gain mindshare. In the future, the launch of OpenSolaris will be seen as a major landmark in the history of computing and will be viewed as a significant precursor to the runaway success of the F/OSS revolution."
"In support of Sun's commitment to free and open source software, we developed the Open Source Community Innovation Awards Program to foster innovation and recognize the most interesting initiatives within open source communities worldwide," said Jim Grisanzio, community lead and OpenSolaris Governing Board member, Sun. "The winning projects we have chosen demonstrate extraordinary creativity and usefulness to the community."
The OpenSolaris Community made two types of awards:
Eighteen contest entries won prizes. See and download the winning entries at http://www.opensolaris.org/os/project/awards/awards_land/ Entries/. Winning contest entries range from new distributions to tools that make using and administering OpenSolaris easier.
Six teams of undergraduate students won grants for projects to be completed in December 2008. See the winning proposals at http://www.opensolaris.org/os/project/awards/awards_research_ land/Proposals/. The OpenSolaris Undergraduate Student Research Grant Program is intended to build working relationships between the OpenSolaris community and colleges, faculty, and students. The program is designed to recognize and award grants for outstanding student engineering or research projects related to OpenSolaris. OpenSolaris Community
The OpenSolaris open source project was created by Sun Microsystems in 2005 to build a developer community around the Solaris OS. It is aimed at developers, system administrators and users who want to develop and improve operating systems. As of August 2008, there are more than 100,000 community members registered on http://opensolaris.org. Seventy OpenSolaris User Groups around the world represent an active and growing collaboration with dozens of OpenSolaris technology groups and projects hosted on http://opensolaris.org.
About Sun Microsystems, Inc.
Sun Microsystems develops the technologies that power the global marketplace. Guided by a singular vision -- "The Network is The Computer"(TM) -- Sun drives network participation through shared innovation, community development and open source leadership. Sun can be found in more than 100 countries and on the Web at http://sun.com.
Sun, Sun Microsystems, the Sun logo, Java, OpenSolaris, Solaris, and "The Network Is The Computer" are trademarks or registered trademarks of Sun Microsystems, Inc. or its subsidiaries in the United States and other countries.