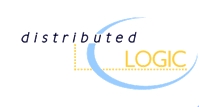 Our systems needed to become more agile to enable our staff in 17 different countries to collaborate more closely on customer projects. …we decided to migrate our ERP platform to PostgreSQL on the cloud and turned to Distributed Logic for help.
Woburn , MA (PRWEB) May 04, 2011
Distributed Logic Corp (DLC), innovative IT solutions developer, today announced that it had re-architected Aquent's database and IT infrastructure by migrating the company to an open source database infrastructure on the public cloud. This created a system that supports real–time, global collaboration and reduced IT licensing and support costs by 50 percent (50%). Aquent, based in Boston, is the global leader in marketing and design staffing since 1986.
In 2009, Aquent decided that it would move its custom Enterprise Resource Planning (ERP) system from its Sybase platform to a new solution. The ERP system supported customer and talent portals, search, timesheet management, payroll, and other employee/customer business functions. The system, built as a Java application with a number of Sybase databases, held region‐specific data platformed in data centers in North America, Europe and Asia. Through replication, data was gathered from the regions and centralized for reporting.
"In addition to our database move, demand for enterprise-wide specialization and collaboration was increasing. We knew we'd need to leverage our global reach, yet our centralized, "siloed," IT infrastructure could not meet this demand. Our systems needed to become more agile to enable our staff in 17 different countries to collaborate more closely on customer projects," said Larry Bolick, CIO of Aquent. "Early in 2010, in order to create this global capability, we decided to migrate our ERP platform to PostgreSQL on the cloud and turned to Distributed Logic for help. With Distributed Logic's depth of experience in open source technologies, database migrations, complex database infrastructures, and virtualized environments, we found a very able IT partner. The system went live in Q3 of 2010 and has been supporting our new, global business organization since then."
Migration and Repositioning
To support Aquent's move from the Sybase Adaptive Server Enterprise (ASE) 12 platform, DLC proposed a migration to EnterpriseDB's Postgres Plus Advanced Server. Postgres Plus Advanced Server is built on top of the open source community version of PostgreSQL and offers all of the performance and management features of the best proprietary enterprise‐class database management systems at a fraction of the cost. EnterpriseDB also offers world‐class product support on a subscription basis. DLC partnered with EnterpriseDB at the early stages of this project to provide an integrated team tasked with delivering a seamless project experience, from design, to migration, to ongoing production support.
DLC helped Aquent to move its entire application cluster, from front‐end web servers to the backend database, to several geographies local to key user groups. By strategically locating an application cluster in Europe, European users could execute business functions, read and write data locally and minimize network latency. By deploying separate, complete application clusters in North America and Asia Pacific, as well, users in those locations could interact with a local system. Additional, local, application clusters can be spun up as the business changes and grows.
The DLC team also deployed the database infrastructure to Amazon's Elastic Compute Cloud (EC2), a public, cloud‐based infrastructure which enables additional clusters to be deployed rapidly in locations around the world.
Multi‐Master Replication
Aquent users in different geographies needed to collaborate with each other in near‐real‐time, sharing all of the same application data. To address this need, DLC used its own PostgreSQL‐based, multi‐master replication (MMR) solution.
MMR enables data, written to a local database, to be replicated to other databases and resolves any conflicts that might arise from concurrent changes to the same data. This solution keeps Aquent's three regionally deployed databases synchronized in near real‐time and can be expanded to any number of database instances.
"With the use of open source, PostgreSQL, MMR and the public cloud, we have created a cutting-edge, innovative, IT business model for Aquent," said Mark Parsons, Managing Partner and Lead Architect for the Distributed Logic team. "Before, Aquent was organized and separated by region with local data that was not readily available to everyone. Now, it is organized by capability instead of geography. For example, a marketing staff specialist in Australia can collaborate with a team based in America to address a global customer's needs. Everyone within Aquent – no matter his or her location - has the ability to collaborate on any project in near real time. Aquent can now truly leverage its global reach."
About Distributed Logic Corporation
Distributed Logic Corporation (DLC) is an innovative IT solutions provider. Specializing in application and database clustering with PostgreSQL, PostgreSQL expertise and migrations to PostgreSQL Enterprise Architecture, DLC helps organizations reduce licensing fees, improve their global IT application portfolio challenges and reduce their IT spend by leveraging cutting-edge cloud and open source technologies Founded in 1997, DLC is headquartered in Woburn, MA. To learn more, visit http://www.cluster-distributedlogic.com or call 781-938-6150 x501.
About Aquent
Aquent is the only global marketing and design staffing company. With offices around the globe, Aquent has customers that include two-thirds of the Fortune 500 and 90 of the Fortune 100 companies. At Aquent, agents with a track record of great service work with more than 600 clients, many of whom have worked with us for more than 10 years. For more information on Aquent, or to contact a specialized agent, visit http://www.aquent.com.
About EnterpriseDB Corporation
EnterpriseDB, the Enterprise PostgreSQL Company, provides enterprise-class PostgreSQL products andPostgreSQL services to help IT organizations be successful with the world's most advanced open source database. The company's PostgreSQL Plus products are ideally suited for transaction-intensive applications requiring superior performance, massive scalability and compatibility with proprietary database products to reduce overall database costs. EnterpriseDB has offices in North America, Europe and Asia. The company was founded in 2004 and is headquartered in Bedford, Mass. For more information, please call +1 781-357-3390, or visit http://www.enterprisedb.com.
EnterpriseDB and Postgres Plus are trademarks of EnterpriseDB Corporation. Other names may be trademarks of their respective owners.
Editorial Contact:
Barbara Rudolph
Rudolph Communications, LLC
001-781-229-1811
bjr(at)rudolphcommunications(dot)com
# # #