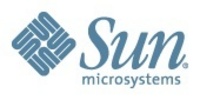 Sun's identity management portfolio includes the most open, complete and secure end-to-end solution that helps customers protect their internal and external systems and scale their business in a way that hasn't been done before
SANTA CLARA, Calif. (PRWEB) September 30, 2008
OpenSSO Enterprise is the only integrated open source, access and federation management offering on the market today. Sun allows customers to deploy commercial or open source versions of OpenSSO Enterprise, known by OpenSSO community members as Express builds, and provides full support and indemnification. As a result, customers benefit from an active open source community, support and service from Sun, direct access to Sun engineering and expertise, direct access to OpenSSO source code, and easy access to the latest product innovations.
"Sun's identity management portfolio includes the most open, complete and secure end-to-end solution that helps customers protect their internal and external systems and scale their business in a way that hasn't been done before," said Mark Herring, vice president of marketing, Software Infrastructure, Sun Microsystems. "Sun's updated identity portfolio, including the new OpenSSO Enterprise, is designed to solve basic and complex SSO and authorization issues as well as streamline the management of end users and resources, so organizations can focus on growth."
OpenSSO Enterprise
OpenSSO Enterprise, formerly known as Sun Java(TM) System Access Manager and Sun Java(TM) System Federation Manager, offers a simplified and more intuitive end-user experience. As a result, customers who purchase or upgrade to OpenSSO Enterprise will receive a product that is quick-and-easy to deploy. Main components of the OpenSSO Enterprise solution include:
Access Management with Embedded Directory Server: OpenSSO Enterprise is the only product on the market to feature embedded directory capabilities, allowing customers to deploy OpenSSO Enterprise in minutes without ever having to configure or deploy a standalone directory. In addition to the embedded directory, the new centralized server configuration and centralized agent configuration help reduce the time and cost associated with deploying and maintaining a complex Web access management solution. Federation: Sun OpenSSO Enterprise offers a multi-protocol federation hub as well as a lightweight, high-speed federation package called a Fedlet, which provides a new way for service providers to federate with an identity provider in minutes without the need for a standalone federation product or infrastructure. Partner support is included under the identity providers license, so service providers do not have to buy an additional federation license – a hidden cost in many other products. Secure Web Services: OpenSSO Enterprise provides a standardized, repeatable way to secure Web services within an organization. No plug-ins are necessary and developers and integrators can leverage out-of-box tooling by the NetBeans(TM) IDE and the GlassFish(TM) application server. Sun OpenSSO Enterprise also includes a Security Token Service (STS) that centralizes the process of issuing, validating and translating Web service tokens. Moreover, Sun's STS — unlike others — can be deployed standalone to support third-party solutions. Scotiabank Streamlines SSO and Federation Processes with Sun OpenSSO Enterprise
"Scotiabank is one of North America's premier financial institutions and Canada's most international bank. With approximately 60,000 employees, Scotiabank Group and its affiliates serve more than 12.5 million customers in some 50 countries around the world," said Chris Harvison, Enterprise Architect, Scotiabank. "We have leveraged Sun Java System Federation Manager to streamline the SSO process both internally and with our partners and it has become a critical part of our identity infrastructure. Sun OpenSSO Enterprise brings innovations such as Fedlets and multi-protocol support that will simplify the on-boarding of new federation partners and reduce the costs of doing so. The new tools provide a means to quickly and economically drive SSO across our global organization."
Pricing Information
Customers interested in purchasing OpenSSO Enterprise have two options -- license all product features or federation only. The entry-level pricing for the entire product is a fixed price of $40,000 (USD) for less than 25,000 users. The entry-level pricing for federation only is a fixed price of $20,000 (USD) for less than 25,000 users and includes unlimited partner connections. For implementations with more than 25,000 users, pricing is based on a per user pricing model. Customers can also obtain OpenSSO Enterprise as part of a Sun Java(TM) Identity Management Suite subscription or Sun Java(TM) Enterprise System (JES) subscription.
Sun's Comprehensive Identity Management Portfolio
In the past six months, Sun has completely refreshed its identity management portfolio, offering a complete identity management solution that provides open access, open source and open standards. Sun supports major protocols, including SAML, WS-Federation, WS-Trust, WS-Security, WS-Policy, Liberty ID-FF and WS-I BSP.
Sun technology manages billions of user identities worldwide for more than 5,000 organizations, including Fortune 100 companies. In addition, Sun's identity services help enterprises easily manage the entire identity lifecycle inside and outside organizations. Sun received an overall positive(1) in Gartner's Vendor Rating report from June 27, 2008. For information on Sun's identity management portfolio, visit: http://www.sun.com/identity. To sign up for an OpenSSO Enterprise presentation and Q&A in Second Life on September 30, 2008 at 8 a.m. PT, visit: https://www2.sun.de/dct/forms/reg_us_0409_733_0.jsp.
About Gartner's Vendor Rating(1)
The Vendor Rating is copyrighted 2008 by Gartner, Inc. and is reused with permission. The Vendor Rating is an evaluation of a vendor as a whole, not just on its position within a single market. It is based on Gartner's assessment of the vendor's vision and execution for a product or service, relative to Gartner's analysis of clients' requirements. It is not intended as a comparison relative to competitors in the market. Gartner does not endorse any vendor, product or service depicted in the Vendor Rating, and does not advise technology users to select only those vendors with the highest ratings. Gartner disclaims all warranties, express or implied, with respect to this research, including any warranties of merchantability or fitness for a particular purpose.
About Sun Microsystems, Inc.
Sun Microsystems develops the technologies that power the global marketplace. Guided by a singular vision -- "The Network Is The Computer(TM)" -- Sun drives network participation through shared innovation, community development and open source leadership. Sun can be found in more than 100 countries and on the Web at http://sun.com
Sun, Sun Microsystems, the Sun logo, Java, NetBeans, GlassFish and The Network Is The Computer are trademarks or registered trademarks of Sun Microsystems, Inc. or its subsidiaries in the United States and other countries.