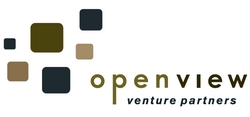 Companies that adopt Scrum quickly realize the importance of focusing on interactions—between the customer and the company, between developers and management and between members of the self-organized team
Boston, MA (PRWEB) June 4, 2010
OpenView Venture Partners, an expansion stage venture capital fund, understands that implementing Scrum, an Agile methodology, helps software firms develop, maintain, and support software systems in the one of the most productive and sustainable ways as possible.
Scrum is a framework designed to adapt to changing requirements during the development process at short, regular intervals. It enables teams to choose the amount of work to be done and decide how best to do it, thereby providing a productive working environment. The framework helps teams prioritize work based on business value, improve the usefulness of what is delivered, and increase revenue.
"What seems chaotic in the software industry is actually quite normal—communication breakdowns, missed release dates, quality defects and other problems are common," says Igor Altman, Senior Associate at OpenView Venture Partners. "The value of Scrum is not that it solves all problems, but rather that it shines a light on what those impediments really are."
The portfolio companies of OpenView Venture Partners have a unique resource when implementing Scrum—Jeff Sutherland, a Senior Advisor to OpenView, is the co-creator of the methodology as well as Chairman of the Scrum Training Institute.
"Companies that adopt Scrum quickly realize the importance of focusing on interactions—between the customer and the company, between developers and management and between members of the self-organized team," Sutherland says.
Nate Bowler, CTO of AtTask, a company which provides Web-based project management software for nearly 100,000 users, talked about his struggle, "I lost track of what developers were working on. We were making up mythical target dates. Basically, we were operating on the edge of chaos."
Bowler turned to a trusted partner, OpenView Venture Partners, which made a capital investment in the company in 2007, and continues to provide operational and management expertise through its OpenView Labs unit. OpenView Venture Partners has provided ongoing education and training for AtTask in implementing Scrum since 2007, and AtTask has reduced its defect rate, boosted its productivity and improved its customer satisfaction.
In addition to AtTask, several portfolio companies of OpenView Venture Partners have experienced benefits from adopting Scrum.
"We've improved our development speed and minimized risk because tasks are much smaller and much clearer. Scrum has given us a combination of extreme speed and high motivation. There's now a clear description of what developers are doing and where our business is going. The two are in line with each other," says Nicolai Bentsen, Product Manager at Zmags.
Read the case study in its entirety and learn about the success stories of AtTask, Balihoo, Central Desktop, and Zmags.
To learn more about OpenView Venture Partners, visit http://www.openviewpartners.com.
Contact: Amanda Maksymiw | 617-478-0935 | amaksymiw@openviewlabs.com
About OpenView Venture Partners
OpenView Venture Partners (http://www.openviewpartners.com) is an expansion stage venture capital fund with a focus on high-growth software, internet, and technology-enabled companies. Through its staff of seasoned operating executives, who collectively bring several decades of technology and management experience to the firm, OpenView is able to help portfolio companies with quickly ramping up Product, Go-To-Market, and Organizational and Operational functions to best practice levels. The firm was founded in 2006 and has a total capital under management of approximately $240 million. OpenView Venture Partners is based in Boston and invests on a worldwide basis.
About AtTask
Business leaders rely on @task to help them align strategic vision and objectives with project selection and execution enterprise-wide. @task gives executives and managers the ability to increase productivity and reduce costs by helping bridge the strategic vision and objectives of their portfolios with project execution. By providing a platform, database, and browser-independent solution that can be implemented either on-premise or on-demand, @task creates an enterprise-ready solution that is easy to use and understand for Fortune 500 companies across the globe.
About Balihoo
Balihoo is the premier provider of local marketing automation technology and services to national brands with local marketing needs. Balihoo enables enterprise-class marketing at the local level and gives national brands full visibility into all local marketing activities and results.
About Central Desktop
Central Desktop delivers a complete, pure Software-as-a-Service (SaaS) social technology platform that allows business teams to communicate and collaborate more efficiently. Easy to implement and scalable for mid-market businesses, Central Desktop's software collaboration solution allows business teams to interact, share and manage their daily work activities from anywhere at any time.
About Zmags
Zmags helps marketers engage readers online through Interactive Collateral Management (ICM) – a means to digitize collateral, enrich them with interactive features, deliver them to readers, and track them for reader behavior.
###