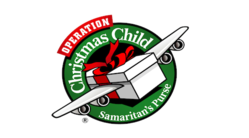 Shoeboxes for Needy Kids at Christmas!
Orlando, FL (PRWEB) October 28, 2012
With Operation Christmas Child, you can bless a child on the other side of the world simply by filling up a shoe box with small gifts and hygiene items. Pick up your shoe box in the children's area at Longwood or use your own box, and drop it off November 12 through 19. Just think ... the shoebox you pack will be put directly into the hands of a needy child! Click Here to learn more about this event on the Christian Event Spot.
Collection of boxes will take place in the parking lot across the street from Northland's main sanctuary at the following days and times:
Monday, November 12, 3 to 8 p.m.
Tuesday, November 13, 4 to 7 p.m.
Wednesday, November 14, 11 a.m. to 2 p.m.
Thursday, November 15, 4 to 7 p.m.
Friday, November 16, 3 to 7 p.m.
Saturday, November 17, 3 to 6 p.m.
Sunday, November 18, 10 a.m. to 1p.m. and 4 p.m. to 7 p.m.
Monday, November 19, 11 a.m. to 7 p.m.
Many volunteers (age 13 and older) are needed to prepare shoeboxes for shipping. Everyone's help will be greatly appreciated? Click Here for serving dates and times.
About The Christian Event Spot
The Christian Event Spot is an online community for promoting, participating in, and finding Christian Events in your area. Members can post an unlimited number of events for as long as their subscription lasts. Visitors are welcome to join as well, but can view events in their local area, sign up to receive latest events by email, share events on their favorite social network, and even check the weather - all without a membership. For more information, visit the website at http://www.christianeventspot.com.