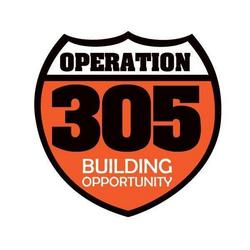 Miami, FL (PRWEB) October 26, 2010
Who:
Miami Access Tunnel, LLC and Bouygues Civil Works
What:
Announcement of Operation 305 local hiring initiative
When:
Wednesday, October 27, 2010 at 2 p.m.
Where:
The Port of Miami
1120 Caribbean Way
Miami, FL 33132
Terminal J
Why:
The Operation 305 initiative is designed to stimulate local hiring by creating contracting and employment opportunities on the Port of Miami Tunnel project.
RSVP:
You may RSVP to confirm your attendance by calling (305) 962-9388 or via e-mail at media(at)operation305(dot)com. For security clearance purposes, please bring a government-issued ID.
###