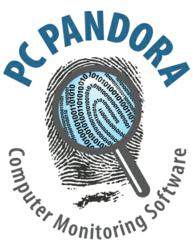 Technology in the 21st century puts global communication at the fingertips of children. PC Pandora is the best tool a parent can use to make sure their kids are not putting themselves in danger or taking risks their parents are unaware of.
Las Vegas, NV (PRWEB) November 03, 2011
This week the Orange Country Sherriff's Office in Florida arrested 50 people (49 men and one woman) in an Internet predator sting operation. According to multiple news sources, "Operation SpiderWeb" netted people from all over the state who thought they were meeting a teenage girl for a sexual encounter, but instead were greeted by law enforcement.
The suspects range between 19 and 67 years of age and come from all walks of life. Media outlets report among the suspects arrested were a youth pastor at a Baptist church, a lieutenant in the fire department, a retired middle school teacher, two theme park employees, a doctor of internal medicine, and a federal corrections officer. Seventeen of the suspects live in Orange County; the other 33 traveled from as far south as Palm Beach County and as far as north as Duval County.
"This illustrates the clear and present danger that online sex predators pose to our children," states James Leasure, co-founder of Pandora Corp., maker of PC Pandora computer monitoring software. "The Orange County Sherriff's Department are on the front lines in this battle. We owe them a debt of gratitude for doing what they can, but parents must understand we can't arrest our way out of this problem."
While the official number of predators online at any given time is unknown and in constant debate, Leasure says you don't have to look too hard to find sting operations like this happening all the time and all over the country.
"We've kept a running column on our blog for over three years on Internet predators," says Leasure. "Every Wednesday, we compile the stories gathered from the previous week and showcase the men, and sometimes women, who are charged with or sentenced for Internet crimes relating to the luring, stalking or abuse of children. These stories range from incredible and unbelievable to, unfortunately, sometimes tragic. But rarely does a week go by that some guy isn't caught somewhere for soliciting sex from a child online, or worse - succeeding in his efforts and being caught after-the-fact."
Leasure says Operation SpiderWeb, and the over 165 entries in Pandora's online predator blog column, should serve as a reminder to parents that Internet predators are very real; they are not a myth. He says giving parents the ability to protect their kids from predators was one of the main reasons Pandora Corp. created PC Pandora.
PC Pandora is computer monitoring software that records all activity on a PC. The program takes snapshots of all screen activity so parents can see exactly what their kids have been doing online, who they have been talking to and who has been trying to contact them. In addition to capturing all screen content, PC Pandora records all activity in text-based logs. Parents can check IMs, web history, peer-to-peer activity, keystrokes and lots more. Everything is put together in easy-to-read charts and parental controls help you block unwanted activity.
"It is so vitally important that parents know who their kids are talking to online – and who is trying to talk to them," says Leasure. "Technology in the 21st century puts global communication at the fingertips of children. PC Pandora is the best tool a parent can use to make sure their kids are not putting themselves in danger or taking risks their parents are unaware of."
For more information on how you can stop cyberbullying, visit PC Pandora online at http://pcpandora.com and "like" the PC Pandora Facebook page!
About PC Pandora: Pandora Corporation was formed with one goal – to help our customers monitor, control and protect their families and themselves online. First released in mid 2005, PC Pandora monitoring software has been constantly upgraded to industry-leading specifications and has received accolades from users, reviewers and even school districts and law enforcement agencies, who use the program to help in the day-to-day supervision of the children and citizens they are charged with protecting. The company website devotes space to helping parents by providing them with 18 Tips to Safe Surfing and Pandora's Blog, where current news in the world of online safety is discussed regularly. In addition, the Pandora Corp. has made the PD Pandora Internet Safety Symposium available to schools and law enforcement as a free resource for spreading internet safety awareness to parents. Over the past few years, PC Pandora has vaulted into a leadership position for parental control software by boasting a combination of features that are unparalleled in the monitoring industry. In 2010, Version 6.0 was released, again widening the spectrum of coverage and protection offered by the program. Concurrently released with 6.0, the web-based PC Pandora LIVE! service affords parents the ability to keep their kids safe from anywhere at anytime. PC Pandora computer monitoring software is also now available through the Pandora Corp. store at Amazon.com and on and on Facebook!
###