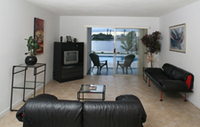 North Palm Beach, FL (PRWEB) January 12, 2009 -
C.A.R.E. Drug Rehab announced renewed concentration on opiate addiction treatment. Opiate addiction is on the rise with prescription drugs like Vicodin, Oxycontin, Morphine, and Percoset used for pain management. Those who use these drugs develop a physical dependence on the medication and overuse can cause an overdose and potentially death. C.A.R.E. also treats heroin and opium addictions.
The addiction treatment enables patients to receive medical detoxification while receiving counseling to address the underlying cause of addiction. Medications are used to ensure that the client is physically comfortable during the detoxification process, but because physical detoxification is only a part of the problem, counseling techniques are also used.
C.A.R.E. Florida Addiction Treatment and Drug Rehabilitation Center is dedicated to the highest quality drug rehab services with low relapse rates. Their addiction treatment team combines traditional counseling with the healing arts of modern and alternative medicine.
To learn more, you can reach them on the web at http://www.careflorida.com or call 1-866-494-0866.
###