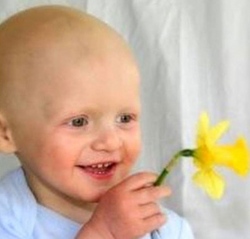 We hope Oprah will see the light and invite some of these INCREDIBLE childhood cancer heroes on her program
Newport Beach, CA (Vocus) November 10, 2010
What do you get for a Super-Star that has everything? Her own star of course, but it's not in Hollywood. Oprah For Kids With Cancer, a Facebook Page that has grown to over 44,000 followers since September 2010(!), is dedicated to raising awareness for children with cancer, announced today it has registered a star with Stand Up To Cancer Constellation, in Oprah Winfrey's name.
The Oprah Winfrey Star is sponsored by serial philanthropist John Gallagher, president of Mapa Imports, which imports and distributes DEL PRADO Nectars. The star is another step in an ongoing effort to encourage Oprah Winfrey to help raise awareness by dedicating one of her remaining shows to spotlighting the #1 child-killing disease.
Like a shooting star, The Oprah For Kids With Cancer Facebook Page, has grown astronomically since its inception in September, 2010. Organizers have attracted support from cancer advocates across the U.S., including Go the Distance, Team Will, the Layla Grace Children's Cancer Foundation, and many more, using social media on the Internet to build mass awareness.
In fact, over 200 celebrities, including Sinbad, Serena Williams, Shannon Tweed, the Kansas City Chiefs, Denise Richards, DeAnna Pappas, Mariel Hemingway, and more, have sent messages of support via Twitter or Facebook.
"We hope Oprah will see the light and invite some of these INCREDIBLE childhood cancer heroes on her program," explained Christine Barbour.
Over 44,268 families that have joined the Facebook Page since Spetember, 2010," explianed Gallagher."It's a fantastic place where parents share their own stories about their children struggling with cancer in the hope of raising much needed awareness."
"Childhood cancer is the #1 disease killer of kids under the age of 20, yet it gets very little funding & awareness", said Christine Barbour, co-founder, with Gallagher and others, of the Oprah For Kids With Cancer effort on Facebook. "Our hope is that this page will grow very large, very fast - and hopefully capture Oprah's attention!"
ABOUT MAPA IMPORTS AND DEL PRADO
Del Prado Gourmet Nectars and Juices, is a 50 year-old family-owned business based in Panama. A leading producer of natural nectars in Central America, Del Prado was the first Hispanic manufacturer to refuse high fructose corn syrup sweetener, instead using its own estate grown cane sugar.
Del Prado Gourmet Nectars and Juices are Imported and distributed in the U.S. by MAPA Imports, LLC,. Contact Mapa Imports at (415) 418-0951, or visit, http://www.mapaimports.com. Follow Del Prado on Twitter @delprado.
EDITOR CONTACT:
John Gallagher, MAPA Imports LLC, 415-418-0951, info(at)mapaimports(dot)com
Bill Gram-Reefer, WORLDVIEW, 925-323-3169, reefer(at)worldviewpr(dot)com
###