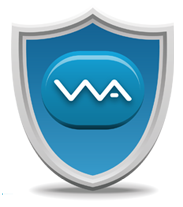 With this technology, companies can protect their sensitive and confidential data accessed through SaaS solutions like Salesforce
San Francisco, CA (PRWEB) February 27, 2012
OPSWAT today announced the launch of a new desktop isolation solution that allows users to securely access sensitive data while privately and anonymously browsing the web from any computer.
As web applications have continued to make more data and sensitive information available anytime from any machine, the risk of accessing important information from a compromised machine or leaving behind confidential user information has increased. Secure Virtual Desktop (SVD) protects users and organizations from data loss by creating an isolated environment for accessing the web and working with sensitive data. All traces of activities performed within the secure session, such as downloads, file revisions, cookies and browser history, are completely erased when the session ends, enabling data leak prevention even on public computers, hotel business centers and shared laptops.
"We are really excited about the launch of Secure Virtual Desktop," said Benny Czarny, CEO of OPSWAT. "With this technology, companies can protect their sensitive and confidential data accessed through SaaS solutions like Salesforce, and SVD's proxy configuration allows users to privately browse the web without anyone, even Google, storing information about them."
Each SVD session is an isolated clone of the machine's applications and files that allows users to securely access and edit saved files, create new files, and access web applications. This way, users can rest assured that no evidence of their work will be left on the machine when they exit the secure session. Proxies can be configured to ensure that activities aren't tracked by outside entities, and can also enable organizations to require that data stored in SaaS solutions is accessed through an authorized SVD session. SVD supports third-party encryption libraries, allowing organizations to further enhance the security of the session data.
To protect against malware within the session, administrators can whitelist processes that are permitted to run, so malicious processes (as well as unwanted applications) are blocked from launching. For additional protection, SVD can be paired with OPSWAT's MetaDefender for Secure Access technology to perform a quick memory scan prior to launch of the session. It checks for running viruses, keyloggers and other threats that might compromise the security of the SVD session.
"We integrated Secure Virtual Desktop into our Aventail SSL VPN solution to enable our customers to protect sensitive data accessed on their remote machines," said Matt Dieckman, product line manager for secure remote access at SonicWALL, an SVD customer. "In a time when security breaches are making headlines every day, many companies have come to realize that data security for endpoint devices is paramount. SVD is an ideal solution to address those concerns, secure businesses and help prevent breaches from happening."
A free, five minute demo of Secure Virtual Desktop is available at http://www.securevirtualdesktop.com. To learn more about the features and technical details of the technology, please visit http://www.opswat.com/products/secure-virtual-desktop.
Licensing of Secure Virtual Desktop is currently offered exclusively for large deployments, such as to technology companies that are seeking to add security, privacy and data leak prevention to their solutions. Contact sales@opswat.com for more information.
About OPSWAT
Founded in 2002, OPSWAT is the industry leader in software management SDKs, interoperability certification and multiple-engine malware scanning solutions. With both software manageability and multi-scanning products, OPSWAT offers simplified and comprehensive SDKs that reduce time and costs for your engineering and testing teams. OPSWAT delivers: OESIS Framework, an open development framework that enables software engineers to develop products that manage thousands of third-party software applications; Multi-scanning products including Metascan antivirus API, MetaDefender for Media (external media security) and MetaDefender for Secure Access (rapid memory scanning), which optimize several anti-malware engines to scan for viruses simultaneously (a free online demo of the Metascan antivirus API is available at http://www.metascan-online.com, a fast file scanning tool using many antivirus engines); Secure Virtual Desktop, a desktop virtualization solution for secure and private web browsing; and AppRemover, a free utility that enables the complete uninstallation of security applications.
###