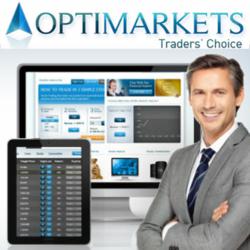 We are sure we'll be able to serve German binary option traders all over the world with our robust binary options trading platform
New York, NY (PRWEB) May 28, 2013
This development of the binary options trading platform in German is the direct result of the rapidly expanding interest in binary options trading throughout Germany and Austria, as well as Switzerland.
"Our decision to go Deutsch was taken after an extensive external study designed to identify the best developing markets for binary options," said a senior company official.
"However, our interest in going global, and starting the expansion with the German binary options version, also tweaked by valuable feedback we have received from professionals in this field," the official noted.
When compared to other European economies, the German economy is holding its own and Germans do not feel the financial constraints to trading that people in some other countries might have.
"Germans are not reluctant to engage in binary options trading is the message we have received from outside consultants," the OptiMarkets official said, adding that the absence of a German site "has not been a barrier to Germans trading binary options on our platform."
Once the German version of OptiMarkets is launched, additional foreign language sites will be added to the mix, including sites in Spanish, Arabic, French, Chinese and Portuguese. "We are going global," said the company official.
OptiMarkets is taking great care in the preparation of its German binary options site and intends to avoid the mistakes commonly made by companies that rush to get out a foreign language version of their initial trading platform. These mistakes usually take the form of poor, imprecise or incorrect translations of the English language version of the sites.
The company expects to make individual announcements as each foreign language version comes online.
"We are sure we'll be able to serve German binary option traders all over the world with our robust binary options trading platform," the OptiMarkets officials said.