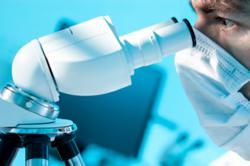 There are many drugs waiting to be developed, but without an adequate number of volunteers, advancements can't be made in getting medications to individuals who desperately need them.
Salt Lake City, UT (PRWEB) June 05, 2012
Clinical research studies are regularly advertised through a variety of mediums, often making individuals wonder about the drug development process and if their participation would make a difference. On average it takes 12 to 15 years for a new drug to be placed on the market, generally with the help of thousands of volunteers. With patients needed for several studies under way in Salt Lake City, Optimum Clinical Research, a Salt Lake City-based clinical research firm, explained the process and benefits of participating in the research.
"Clinical trials can help individuals become more actively involved in their own health care, try new treatments before they are available to a larger population and help others through medical research," said Jared Shields, recruitment coordinator for Optimum Clinical Research.
One of the biggest challenges is finding qualified volunteers to participate in studies. There is often a lack of awareness about the process. For example, many advancements in the prevention, treatment and diagnosis of cancer have been made through clinical trials. But according to the National Cancer Institute, less than five percent of adults diagnosed with cancer will receive treatment through a clinical trial.
"There are many drugs waiting to be developed, but without an adequate number of volunteers, advancements can't be made in getting medications to individuals who desperately need them," Shields said.
Optimum Clinical Research is currently conducting studies for the treatment of diabetes, heart disease, high blood pressure, emphysema, gout and other conditions. Click here to visit ocresearch.com to learn more about the studies or call 801-363-7353.
According to Shields, the research is broken down into four phases with the goal of determining both safety and effectiveness of the drug before it's put on the market.
Phase One: Medication is given to a small group of healthy volunteers in a controlled environment like a hospital. If the risk of taking the medication is found reasonable, it will move to the next phase.
Phase Two: A small number of people with the disease are given the medication to help determine its effectiveness. If a 30 percent improvement or more is shown among this group it will move on for further study.
Phase Three: Examines medication doses for treating the problem and looks at a more diverse population to determine if the medication offers predictable results. If the medication doesn't work well among a particular gender, age group or race, the doctor will need to be aware of that to make a more informed decision. This phase gives a clear indication of the safety of the medication.
Phase Four: The medication has been approved by the Food and Drug Administration for prescriptions. The medication may undergo further testing for the treatment of other medical conditions.
"Participating in a study is a lot like visiting your doctor's office, but with a few distinct differences," said Shields. "You don't pay anything to participate in the study and your insurance will not be billed. Participants are compensated for their time and travel. We spend plenty of time with the patient, making sure they have a clear understanding of the research being conducted and how they can improve their health through lifestyle changes. The studies do not replace regular health care, but can work in parallel with it."
Although there is some degree of risk in participating in a drug trial, all studies at Optimum Clinical Research are closely regulated by the Food and Drug Administration and independent review boards.
"Research is always voluntary; an individual can pull out at any time. If we felt like a patient's health was ever in danger, we would withdraw them from the study," Shields said.