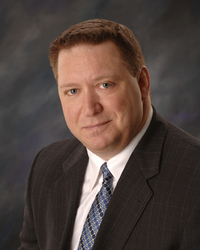 Davenport, FL (PRWEB) June 3, 2008
In the past, there has been a myth that options trading is complicated and risky. However, this is all changing. The options market which once confused and frightened investors is now the hot market in which to invest. Today, online brokerage firms and financial advisors are pitching investor-friendly ways to use options, which has resulted in a significant growth in the popularity of options. In fact, according to the Options Industry Council, in April of this year, there were about 281.7 million option contracts--an increase in 43 percent from the same time last year.
This massive growth is part of a trend that has taken place over the last several years; and an increasing number of investors are jumping on the bandwagon. One reason for the options growth is that more individual investors are managing their investments online; options are more readily available on the Internet than when they were sold through brokers in the past. Options also feed on wall street volatility which has gone up significantly in the past year.
One of the biggest influences in persuading customers to invest in options is education. At one time, options were traded exclusively by large institutions. However, the average investor can now get an options education and not have to rely on a big firm to make them money.
The first online school to teach about options trading, thus help people manage their money, protect themselves and make money in a down market was Options University in Boca Raton, Florida. Most people don't understand the market enough to manage their own money. The stock market can be very risky; and even with the assistance of a broker, it is possible to lose a great deal of money. Options University is also having an upcoming 4-day investors conference in Orlando, June 5th - 8th to teach investors how to trade their accounts better, bringing together 10 top industry experts in the fields of stock investing, options, futures and Forex.
Ron Ianieri and Brett Fogle, co-founders of Options University, realized this need and decided to do something about it. They began an online university for real people who want to take control of their own money and not leave it in the hands of brokers. Options University is an online school, the first of its kind, which teaches people to manage their own money better using options. They teach people how to fully understand options, rather than just risky strategies that other companies tout. Options University helps protect people in a down market and helps people make money in a time when stocks are risky investments. By investing in options, people don't have to tie up a lot of cash; they can take less of a risk and make a considerable amount of money, while still diversifying. Unlike brokerage firms who work on commissions of sales, Options University has no other goal or vested interest, aside from educating people on how to make money and do it safely. They are strictly educators. Options University has become so popular, that people from all over the world are taking their courses and requesting seminars in their countries.
When asked why he thinks Options University is so successful, Ianieri stated, "Once you understand it, you'll never just go out and buy stock and tie up your money, while waiting to see if you gain or lose. You'll never pay ridiculous amounts of commission to brokers who aren't necessarily looking out for your interests. With options, you can dramatically decrease the amount of money you need to invest in order to see good results. People have lost faith in brokers, hedge funds, and mutual funds- and with good reason. We show people how to take control of their money and their future. We offer all levels of training- from novice to advanced. So anybody can do it. That's the appeal of Options University."
For more information, go to http://www.optionsuniversity.com or http://www.investorsuperconference.com
Testimonials are available.
To set up an interview or for more information, contact Bryce Woodall at (770) 443-8424
# # #