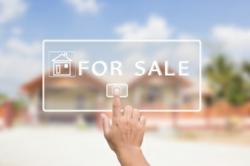 Credit worthiness remains one of the biggest blockades for some men and women considering a home purchase.
New Port Richey, Florida (PRWEB) April 16, 2013
Buying a home can be an exciting moment in life for a man or woman in a financial position to make a purchase. The reality of purchasing a home is a complicated process for many people and alternatives now exist to assist with completing a purchase using non-traditional means. The PLB Investment Group has now published its options for buying a home with bad credit online. These tips are one set of solutions and services now offered by this company at http://www.realestatetampaflorida.com/sell-your-house.
The review process that real estate agencies require before approving a home sale can vary from state to state. In high-foreclosure states like Florida, alternative options do exist for men and women to purchase a home for less than the market value.
Credit worthiness remains one of the biggest blockades for some men and women considering a home purchase.
The PLB Investment Group published list online is in addition to the expansion of the company services this year. The qualified list of sellers that are now a part of the company resources has helped to increase the options for buyers with less than perfect credit. The homes that can be purchased through the company services include properties and parcels of land for development.
Aside from the published tips online, the expedited form for obtaining the company services now serves as one of the easiest points of contact. The local company number remains a form of contact although the expedited form online is helping men and women to receive faster and more tailored responses. The elimination of service fees and other charges represents some of the incentives that are now offered by the PLB Group.
About PLB Investment Group
The PLB Investment Group is comprised of experts in real estate that include investors and other professionals. This group of talented experts provides services to residents of Tampa, Brandon, Riverview, Clearwater, New Port Richey, Dade City and other areas in Florida. The alternative services that are offered by the PLB Investment Group are designed to provide the options that men and women cannot find relying solely on real estate agents or realtors to complete a variety of real estate transactions.