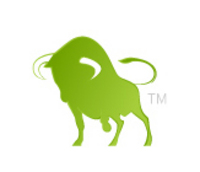 "Student summits are a must for all investors who are serious about their financial goals"
Lehi, UT (PRWEB) April 28, 2010
An important part of the education delivered by OptionsANIMAL is the live, in-person student summits. Delivering options education in an emotionally charged, multi-day event is what makes student summits so great. Each student summit is located in a desirable city across the United States, such as: Orlando, Maui, San Diego, Las Vegas and more. The next OptionsANIMAL student summit begins April 29, 2010 in Orlando.
tradeMONSTER.com, a fast growing online brokerage, will start off the event by sponsoring a "Meet and Greet" with all OptionsANIMAL students. The remainder of the event is packed with the best stock and options education available anywhere. The Orlando student summit will wrap up on the evening of May 1, 2010.
The topic of this summit is "Trading for a Living." To trade for a living, an investor must use conservative strategies that yield consistent returns. Covered Calls, Bull Puts, and Iron Condors are to be the base strategies taught, but are not enough to see the consistent returns that most investors look for from a main source of income. Without a crystal ball, it is so hard to tell what direction a stock is going to move. Computer programs continue to fail at picking the right stocks, and the "talking heads" are right only 50% of the time. This summit will focus on trade adjustments that give the investor the ability to minimize losses when the trade goes against initial expectations, and to make money on a higher percentage of trades. A trade adjustment is the ability to change the trade in order to take advantage of the change in the direction of the stock. OptionsANIMAL's trade adjustment methodology, is what sets it apart from the other education companies in the industry.
OptionsANIMAL founder, Greg Jensen, says, "Student summits are a must for all investors who are serious about their financial goals. Whether your focus is on retirement, preservation of capital, an increase in lifestyle, or you just want to make consistent returns with your money; student summits are designed to help you become a better trader." Jensen went on to explain that each investor that attends his classes should be conservative and use hedged positions so that in the event you have to close a trade for a loss, that loss does not wipe out the gains of five or six other trades.
All students of OptionsANIMAL have the ability to attend student summits, free of charge. All students are encouraged to attend as often as possible. Jensen reported two more summits will be held through the end 2010, and encourages even non-students to call his office to find out about registering for an upcoming event.
###