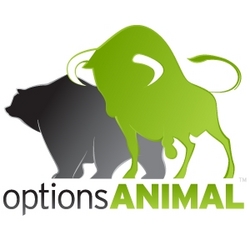 Lehi, UT (PRWEB) October 26, 2010
Live in the Markets is back, and just in time for the November elections! Join Guy Adami, CNBC contributor, along with our newest guest Greg Jensen, Founder and Chief Trainer at OptionsANIMAL, as they break down the markets "Live".
This is a great opportunity to partake in the thought process of both an equity trader and option trader as they analyze fundamentals, dissect charts and then design strategies in real-time. All in an effort to show how the proactive investor approaches the market. And the best part of the whole deal...it's completely free! Simply register now and join us on October 26th, 2010 at 11:00 am CST.

Date: October 26th
Time: 11:00 am, CST
Program: Stocks and Options
Cost: Free
Registration: http://bit.ly/bi1uhq
# # #