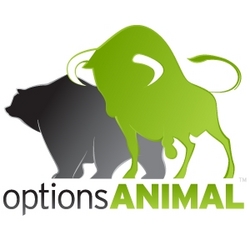 OptionsANIMAL is touring the nation to bring the public the knowledge it needs to become smarter investors
(PRWEB) October 21, 2010
Greg Jensen, CEO OptionsANIMAL the nation's most complete options and spread trading education, is touring the nation to bring the public the knowledge it needs to become smarter investors. The market is making huge swings with every economic announcement and with the elections coming, more market fluctuation could hurt portfolios. Join an event that will teach investors, to develop the specific skills needed to secure retirement and to make money regardless of market direction.
OptionsANIMAL will be teaching:

How to identify potential investments
How to identify when to buy and sell stocks
How to manage risk and boost profits
Why this is needed
Let's face it - even after conducting the most thorough analysis, sometimes your stock picks move in the wrong direction, and then emotion and fear will try to push itself into your portfolio. OptionsANIMAL will teach you to not let that happen, and to make better decisions while trading, by following a proven step-by-step system to trading.
Come to our Free Webinar
What: FREE Exclusive Webinar
When: Thursday, October 21, 2010 | 4:30 PM EDT
Where: Click Here to Register
# # #