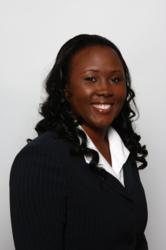 Communities thrive when local businesses are empowered to grow in non-traditional ways. -- LeTonya F. Moore, Esq, CEO/Chief Counsel, Opulence Enterprises, LLC
Birmingham, AL (PRWEB) April 24, 2013
Small and microbusinesses are struggling with keeping open their doors. The Birmingham City Council has spent the last fifty years cultivating their economic development for times such as these. The Council has amassed a roster of business experts and thought leaders to build continued economic success in the City of Birmingham, AL. Among the roster is business coach and CEO, LeTonya Moore, Esq. who brings her business building expertise to the Summit. "The theme, 'From Civil Rights to Silver Rights', is telling in these tough times. The color silver stands for times of reflection and change in direction, this is the message I will bring to the City's Business Economic Summit," says LeTonya Moore.
"As the nation continues to recover from a sluggish economy, the Birmingham City Council is fully confident that our local economy will also recover at a much faster rate when we [elected officials] empower local business owners with practical resources and viable economic development opportunities," said Councilor Lashunda Scales, Economic Development Committee Chair. Opulence Enterprises, LLC stands ready to help bring about economic empowerment options to Birmingham entrepreneurs. The following Summit objectives are noble and in line with the mission of Opulence Enterprises, LLC.: to stimulate local business growth through viable Economic Development partnership opportunities; to provide business retention and expansion strategies; to promote 'inward' investments; to encourage NEW business enterprise; and last, to advance the local business investment climate.
The event is free and open to the public, registration is not required. It is being held:
Date: Friday, April 26, 2013
Time: Doors Open: 5PM / Program Time: 6PM - 9PM
&
Date: Saturday, April 27, 2013
Time: Doors Open: 8AM / Program Time: 9AM - 1PM
Location: Birmingham Jefferson Civic Center - 2100 Richard Arrington, Jr. Boulevard
East Exhibition Halls 1 and 2
About Opulence Enterprises, LLC: Opulence Enterprises, LLC provides business coaching, consulting, and representational services to business and organizations. Opulence was founded in 2007, by Attorney LeTonya F. Moore who presently serves as both CEO and Chief Counsel. LeTonya has more than a decade of business and legal advisory experience in both public and private sectors.
For more information about Opulence, visit our website or call 813-384-7606.
Media Inquiries Contact us Here: press(at)oppcoach(dot)com
LeTonya F. Moore, Esq.
Opulence Enterprises, LLC
5470 E. Busch Blvd
#452
Tampa, FL 33617
813-384-7606
###