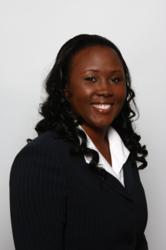 Every entrepreneur should have a successful business. Our programs help achieve this goal.
Atlanta, GA (PRWEB) April 09, 2013
Prior to contemplating closing business doors or letting a dream of starting a business fall by the wayside, check out new initiatives from Opulence. Whether one is an entrepreneur or "wanna be neur", Opulence can start, build, and grow small business within any budget through their "Pocketbook Business" and "Successful Entrepreneur Virtual Business Bootcamp" services.
Since 2007, Opulence has been helping businesses succeed. The Pocketbook Business endeavor helps utilize arms length success strategies to build and acquire a client base. "Most folks don't realize the wealth of clients and prospects at their finger tips", says Opulence CEO, LeTonya F. Moore. This initiative employs an aggressive method to client acquisition by utilizing proven grassroots strategies.
The Successful Entrepreneur Bootcamp is a custom made program that combines coaching and consulting with intensive learning right from the comforts of home. This program is designed for entrepreneurs who need more than a growth and development plan. It is constructed to build business infrastructures and create solid business foundations made to withstand the ups and downs of starting a business. LeTonya says, "With uncertain economic times ahead, true market upwsings will blossom out of entrepreneurial endeavors. We want to help clients spark growth and leave a lasting legacy".
Those who complete the Successful Entrepreneur Program will obtain a one year membership in our Preferred Partners Network. With this status comes promotional opportunities, blog features, a radio interview, and other great opportunities.
About Opulence Enterprises, LLC: Opulence Enterprises, LLC provides business coaching, consulting, and representational services to business and organizations. Opulence was founded in 2007, by Attorney LeTonya F. Moore who presently serves as both CEO and Chief Counsel. LeTonya has more than a decade of business and legal advisory experience in both public and private sectors.
For more information about Opulence, visit our website or call 813-384-7606.
###
Media Inquiries Contact us here
LeTonya F. Moore, Esq.
Opulence Enterprises, LLC
5470 E. Busch Blvd
#452
Tampa, FL 33617
813-384-7606