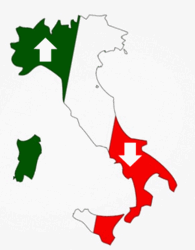 Italy has been known as one of the biggest markets in Europe for binary options trading.
Rome, Italy (PRWEB) May 21, 2013
Back in April, the Italian authorities have forced local ISPs to block access to some of the major binary options brokers that were operating in Italy. This move has created a very difficult situation for Italian traders who now have a much harder time to find a good broker to trade options.
Opzioni Binarie, known as one of the major portals in Italy dedicated to binary options trading has released the updated list of brokers that are still accessible from Italy and are eager to accept Italian traders. Mario Castellini, the website's spokesman said that it took them almost two months to filter the brokers and come up with a list of high profile brands that still accept Italians: "During such difficult times for the industry it is not easy to identify the quality brokers that are still open for business as usual. Many of the big brands were blocked by the Italian ISPs and others have just stopped accepting new Italian traders because they fear of similar actions against them. As we only list premium brokers with very good reputation and a solid presence in the peninsula we had to choose very carefully whom we include in our list."
The current list of brokers published on Opzioni-Binarie.eu features well known brands in the binary options industry such as Ikko Trader, Option Fair, Option Bit or Trade Rush. Italian traders who are not pleased with the selection of brokers found on this portal can look for other alternatives on different Italian portals dedicated to options trading. The larger list of brokers can be found on the portal Opzioni Binarie Trading and includes eleven brokers.
Other specialized websites such as Investire In Borsa, Scommesse Opzioni Binarie and Operazioni Binarie have decided to reduce the number of brokers to only three as the choices have become thinner and their criteria are now met only by a selected few.
Mario Castellini explains the situation in Italy and his views on what might come next: "What happened in April shows that Italian regulators from CONSOB (Commissione Nazionale per le Societa e la Borsa) are taking binary options very seriously and are ready to prepare a regulatory environment for this special type of trading. They have taken similar action like the AAMS (Amministrazione Autonoma dei Monopoli di Stato) did back in 2011 when they forced ISPs to block major gaming websites. It was not long after those actions that AAMS offered licenses for gaming companies to operate in a regulated environment. We really hope that similar actions will come from CONSOB and we will be able to recommend binary options brokers regulated in Italy soon. This would be excellent news for the Italian retail trader."
Italy has been known as one of the biggest markets in Europe for binary options trading. Many analysts think the Italian market is second only to France and some see it as the third biggest in Europe after France and the United Kingdom. How it will evolve following the recent actions by CONSOB is very hard to predict and some brokers fear that similar actions might be taken by authorities in other European countries now that a precedent has been set. It is no wonder that many major brokers are moving their focus from Europe to emerging markets like China, Brazil and Russia in order to diversify their portfolio of clients and to take advantage of new opportunities and hedge the risks related to operating exclusively in Europe.