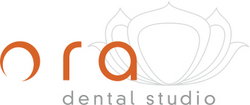 We have designed a dental practice that reflects our commitment to the well-being of our patients, our team members, and the environment
Ferndale, WA (Vocus) January 14, 2009
ORA Dental Studio (ORA) opened its second location at a renovated space in the South Loop. This unique and innovative 4,200 square foot practice will introduce a fresh, progressive approach to general, aesthetic, and oral surgery services and promises to provide the ultimate dental experience and five-star customer service. ORA delivers the perfect synthesis of a chic, ultra-modern environment, state-of-the-art green technology, and eco-friendly protocols, procedures, and products that are both uncommon in dentistry and unique in Chicago.
"We have designed a dental practice that reflects our commitment to the well-being of our patients, our team members, and the environment," says Dr. Goran Kralj, managing partner and lead dentist at the South Loop location. "It's the fundamentals of creating eco-friendly practices - within our decidedly patient-centric focus - that guide the decisions we make."
ORA Dental Studio is a dental industry leader in the delivery of Green Healthcare. The creation of the South Loop practice strictly followed guidelines and standards set by two of the most quantifiable organizations, Green Guide for Healthcare (GGHC) and Leadership in Energy and Environmental Design (LEED). "The medical field has already demonstrated a growing eco-consciousness and, as both a physician and dentist I want to bridge the gap in the dental industry," says Dr. Steven Koos, managing partner and oral and maxillofacial surgeon who holds both dental and medical degrees.
"We want ORA Dental Studio to lead the way for the 'next generation' of dental offices -a healthier, more environmentally responsible dental experience," said Dr. Mladen Kralj, a general and aesthetic dentist and lead developer of the ORA Dental Studio concept. Dr. Kralj opened ORA's first practice in the West Loop in 2005. The doctors of ORA have partnered with the Teleosis Institute, an advocacy group of health professionals who endorse the practice of sustainable medicine; are members of the United States Green Building Council; have become Energy Star partners with the EPA; and are collaborating with the Eco Dentistry Association to form its Midwest chapter.
ORA Dental Studio pampers its guests with in-wall iPod docks to play their own music, HD satellite TV and radio during treatment, massaging treatment chairs, complimentary Wi-Fi, and lemon scented facial towels along with an all organic refreshment bar.
ORA Dental Studio is currently featured in New Beauty Magazine. More information can be found at http://www.oradentalstudio.com and http://www.orasurgery.com.
Contact: Amy Dorris-Hulth/Adrianna Allen
Company: Two Muses Media & Entertainment
Phone: 917-561-1062/917-446-6789
Fax: 312-960-9061
# # #