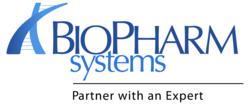 San Mateo, CA (PRWEB) September 01, 2011
Who: Rodney Lemery, Ph.D., director of safety management, BioPharm Systems
Adrian Hampshire, managing director, EMEA, BioPharm Systems
Paul Dobrowolskyj, senior consultant, Oracle Health Sciences
What: Webinar: "Oracle Argus Safety and Oracle Argus Safety Japan: A Unified Solution that Facilitates Compliant Reporting to a Japanese Regulator"
Achieving complete and efficient reporting of adverse drug reactions is a critical goal for all companies involved in developing and delivering medicinal products to the world's population. These companies include pharmaceutical, biotech, medical device, contract research organizations (CROs), charitable and not-for-profit organizations and academic institutions.
While the challenge of efficient and effective safety reporting to two of the major regulatory agencies - FDA and EMA - is substantial, the additional challenge of reporting to the Japanese regulatory authority, the PMDA, in a way that integrates with an existing safety reporting process and function is significantly greater.
Argus Safety and Argus Safety Japan together help you to meet these challenges by providing a single global database and integrated workflow process for superior safety reporting capabilities.
This webinar will be of interest and relevance to all organizations that need a robust and proven safety system to meet their global regulatory reporting requirements. It will be of particular interest to those companies that have a requirement to report safety events to the PDMA in Japan in a timely and efficient manner that is integrated within their global safety reporting functions.
This webinar will provide you with:
>An overview and the business benefits of Oracle Argus Safety Suite
>The business benefits of Oracle Argus Safety Japan and integrating it with Oracle Argus Safety
>The benefits of a single global safety database and why Oracle Argus Safety Suite is the right solution for it
When: Tuesday, September 13, 2011 @:
7:00 a.m. US Pacific time
8:00 a.m. US Mountain time
9:00 a.m. US Central time
10:00 a.m. US Eastern time
15:00 UK time
16:00 Central European time
Webinar Information: To register for this complimentary webinar, go to: https://cc.readytalk.com/r/5kuwrn2plaxp
BioPharm Systems is an Oracle Accelerate partner and a Gold member in Oracle PartnerNetwork.
About Oracle Accelerate
Oracle Accelerate is Oracle's approach to provide rapid implementation business software solutions to midsize organizations. Oracle Accelerate solutions include Oracle's enterprise-class software delivered with business accelerators by expert implementers. Business accelerators are rapid implementation tools, templates and industry- and geography-specific leading practice process flows to help dramatically reduce implementation time, complexity, cost, and risk. To find out more, visit oracle.com/accelerate.
About Oracle PartnerNetwork
Oracle PartnerNetwork (OPN) Specialized is the latest version of Oracle's partner program that provides partners with tools to better develop, sell and implement Oracle solutions. OPN Specialized offers resources to train and support specialized knowledge of Oracle products and solutions and has evolved to recognize Oracle growing product portfolio, partner base and business opportunity. Key to the latest enhancements to OPN is the ability for partners to differentiate through Specializations. Specializations are achieved through competency development, business results, expertise, and proven success. To find out more, visit oracle.com/partners.
About BioPharm Systems
BioPharm Systems is an IT consulting company that focuses on the life sciences industry. We have extensive experience in the implementation, integration, migration, and hosting of Oracle's clinical trial management (Siebel Clinical), drug safety and pharmacovigilance (Argus Safety and Adverse Event Reporting System), clinical data warehousing and analytics (Life Sciences Data Hub and Clinical Development Analytics), clinical data management (Oracle Clinical), and electronic data capture (Remote Data Capture) systems. Our products and services help accelerate the development of new drugs, devices, and other therapies.
Founded in 1995 and headquartered in California, BioPharm Systems has offices in the United States and the United Kingdom. To learn more about the company's products and services, please call +1 877 654 0033 or e-mail info(at)biopharm(dot)com.
Trademarks
Oracle and Java are registered trademarks of Oracle and/or its affiliates.
North America Sales Contact:
Rod Roderick
rroderick(at)biopharm(dot)com
+1 877 654 0033
Europe/Middle East/Africa Sales Contact:
Adrian Hampshire
ahampshire(at)biopharm(dot)com
+44 (0) 1865 910200
Communications Contact:
Eugene Sefanov
esefanov(at)biopharm(dot)com
+1 617 795 2032
Twitter: twitter.com/BioPharmSystems
Facebook: facebook.com/BioPharmSystems
LinkedIn: linkedin.com/companies/biopharm-systems-inc
YouTube: youtube.com/user/BioPharmSystems
###