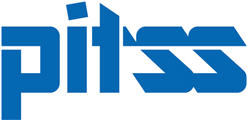 There is no better conference than KSCOPE allowing Oracle software developers from around the world to collaborate with peers and learn about new Industry trends.
(PRWEB) May 31, 2013
PITSS America, an oracle modernization company, will attend and present at ODTUG Kaleidoscope 2013 (Kscope13) in New Orleans June 23-27.
"There is no better conference than KSCOPE allowing Oracle software developers from around the world to collaborate with peers and learn about new Industry trends." says Martin Disterheft, president of PITSS America.
In addition to collaboration with peers and learning about new industry trends, PITSS is looking forward to speaking at three different sessions. These sessions include:
Oracle's Vision, Strategy & Roadmap for Oracle Forms / Protect and Evolve Your Investment in Forms
Michael Ferrante (Oracle Principle Product Manager Oracle Forms) outlines the Vision, Strategy and Roadmap for Oracle Forms for the years to come. Oracle Forms is used widely in any size of organizations and Oracle has exciting new plans for months and years to come.
Andreas Gaede (Owner and Founder of PITSS) will introduce how the unique Forms Lifecycle Management software "PITSS.CON" not only enables a guided Forms re-engineering process to prepare for any new target architecture but also allows essential Software Structural Quality Analysis for even the most complex Oracle Forms and Reports applications. Any successful Modernization initiative requires the full understanding of Code Complexity and Dependencies prior to the transition.
Integrate ADF Applications in Heterogeneous Software Architectures
Gavin Woods (PITSS Technical Consultant) - The growing popularity of ADF as software architecture inevitably triggers requirements to integrate ADF applications into an existing and in most cases heterogeneous application infrastructure.
ADF offers several interface alternatives to enable and meet the most common integration requirements. The session covers an in-depth look at implementation scenarios and examples using Java, JavaScript, Web-Services and Oracle's External Events.
Building Hybrid Oracle Forms and ADF Application - Enabling a Low Risk Phased Transition
Martin Disterheft (PITSS America LLC President) and Gavin Woods (PITSS Technical Consultant) - Introducing new software technologies like ADF in organizations is accompanied by an increased risk during the initial roll-out phases, often because of insufficient skills within the development and operations teams. Training and experienced consulting support is certainly one way to reduce such risk but by avoiding "Big Bang" deployments and allowing an iterative phased approach to introduce new user-interface concepts probably enables the highest changes on project success. The latest versions of Oracle Forms allows integration with ADF technologies and enables, therefore, a phased transition from the old to the new technology. Learn how a Forms application can seamlessly integrate with ADF application based on the common WebLogic platform. The presentation includes a live demo of a customer case study with a highly-flexible calendar ADF application and its interaction with existing Forms Modules.
Other conference highlights for attendees include more than a dozen Hands-on Training sessions and full-day Sunday Symposiums featuring Oracle VPs and product managers where participants will learn what is new and what to look for in the future. The size of Kscope13 (approximately 1,400 participants) is perfect—large enough to attract top-notch expert speakers and presenters like PITSS, yet small enough to allow for great discussions.
To learn more about ODTUG Kscope13, visit their website at http://www.kscope13.com.
About PITSS America:
PITSS (http://www.pitss.com) is the leading supplier of fully integrated solutions for effective management of Oracle Forms applications. PITSS specializes in the Modernization and Development of Oracle Fusion Middleware Development Tools (Forms, Reports, JDeveloper / ADF, Application Express) and WebLogic. PITSS enables organizations to increase business value and decrease overall costs by leveraging their existing investment made in Oracle technologies. PITSS offers customers its innovative PITSS.CON software, services and area expertise to automate upgrades and migrations of legacy Oracle Forms and Reports applications to 11g, ADF / Java and APEX.
PITSS was founded in 1999 and is based in Troy, Michigan. PITSS is an Oracle Gold Partner and a member of the Oracle Modernization Alliance.