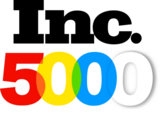 PITSS America attributes much its success to its proof of concept approach, which is unparalleled in the industry.
Troy, MI (PRWEB) August 21, 2012
Oracle Forms and Reports Modernization experts at PITSS America were honored to be included in this year's Inc. 5000 list of fastest-growing private companies in America. PITSS finds itself alongside other companies included this year such as Levi Strauss, Publix Supermarkets and "a little social media company called Facebook," according to the letter they received from Inc. magazine editor in chief Eric Schurenberg.
PITSS America has seen tremendous growth in the last year, not only in the number of clients they have serviced, but also in the types of services and products they are now providing. In addition to managing any modernization project like an Oracle Forms upgrade to 11g or a Migration from Oracle Forms to ADF, the company has implemented a new module, Source Code Analytics to its innovative PITSS.CON Software. It enables a transparent view inside the depth of any Oracle Forms and Reports application and visualizes all key performance Indicators required to manage modernization projects.
According to company president Martin Disterheft, "We appreciate being listed among other rapidly growing businesses in America. We are grateful for the business from our clients and the hard work from our dedicated staff. We look forward to another year of expansion and achievement."
PITSS America attributes much its success to its proof of concept approach, which is unparalleled in the industry. Their experts come on site and walk the company through the necessary steps to achieve a successful modernization project. They are able to demonstrate that a complete migrated application can take place in less than four days.
Within the last year, PITSS America has applied its PITSS.CON software and upgraded and migrated over 100 clients. PITSS America also plans to expand offices in the near future and is currently hiring for several software and technical positions.
About the Company:
PITSS (http://www.pitss.com) is the leading supplier of fully integrated solutions for effective management of Oracle Forms applications. PITSS specializes in the Modernization and Development of Oracle Fusion Middleware Development Tools (Forms, Reports, JDeveloper / ADF, Application Express) and WebLogic. PITSS enables organizations to increase business value and decrease overall costs by leveraging their existing investment made in Oracle technologies. PITSS offers customers it's innovative PITSS.CON software, services and area expertise to automate upgrades and migrations of legacy Oracle Forms and Reports applications to 11g, ADF / Java and APEX.
PITSS was founded in 1999 and is based in Troy, Michigan. They are an Oracle Gold Partner and a member of the Oracle Modernization Alliance.