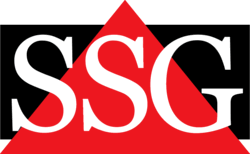 SSG absolutely has the technical expertise, the skill set, and I must say, a really great attitude.
Richardson, TX (PRWEB) April 10, 2013
North Texas-based software professional services company, SSG Ltd., released today its newest Oracle BRM client success story, a video testimonial featuring Jacqueline MacKay, the director of FibreOP IT evolution at Bell Aliant, one of North America's largest telecommunications providers.
SSG worked with 10 integration partners to develop and execute billing and customer service systems that would allow Bell Aliant to expand its fibre-to-the-home services into new markets. Together, the companies had 11 months to complete this initiative from concept to implementation in order to function in time for the new market launch.
"This was not an easy assignment, but SSG absolutely has the technical expertise, the skill set, and I must say, a really great attitude," said MacKay.
The fibre-to-the-home system was completed on time, and has been successful in delivering solutions for Bell Aliant's customers.
"We are so pleased to continue to build this relationship with Bell Aliant," Jason Anderson, the Managing Director of SSG's Billing and Revenue Management (BRM) practice, said. "There's nothing more exciting than helping a business drive new solutions to market."
View the Bell Aliant success story in its entirety, or see more SSG success stories.
About SSG Ltd.
Founded in 1997, SSG, Ltd. is a Dallas-based Oracle Gold Business Partner and Informatica Channel and Consulting Partner specializing in Billing and Revenue Management (Oracle BRM), Data Management (Informatica Platform and Oracle DW/BI) and Custom Software Development. As a premier software professional services firm, SSG specializes in building trust-based relationships and solving complex problems in business-critical applications for our clients. The ideal SSG client has made significant investments in technology and values a partner they can depend on to bring a depth of experience and solve their technology challenges right the first time. SSG prides itself on providing the highest quality service to its clients with an unrivaled level of professional integrity, and is also proud to have been named one of the Dallas Business Journal's "Best Places to Work" for three consecutive years.