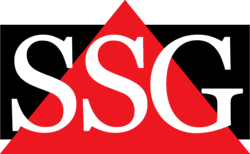 SSG's Java-based data manager is able to take full advantage of the latest in web services, and it supports many versions of third party vender offerings.
Richardson, Texas (PRWEB) May 30, 2013
SSG, a Dallas-based software professional services company, is revolutionizing Oracle Billing and Revenue Management's (BRM) connectivity to external systems. SSG has created BRMConnect™, a Java code-based data manager that simplifies the complicated process of integrating BRM with today's latest technology.
Oracle BRM, a comprehensive usage-based billing solution, uses data managers (DMs) to connect to external systems within an organization. SSG's Java-based DM is a more effective approach to this challenge than the more common C code-based DMs.
"Leveraging Java to deploy these DMs is simply a better solution for our clients," Jason Anderson, the managing director for SSG's BRM practice, said. "C code DMs are complex, slow to build and costly to maintain. They don't allow companies to take full advantage of the latest in web services, and they limit connections with technologies and vendors."
Oracle BRM's C code-based DMs also limit the number of developers who are able to support and maintain them. On the contrary, SSG's framework is developed by a more current technology, Java, which allows for easy and inexpensive deployment and maintenance.
"SSG's data manager is able to take full advantage of the latest in web services. BRMConnect™ is also supported by many additional versions of third party vendor offerings, such as SoluPay/TrustCommerce, PayPal, Vertex and Paymentech," Anderson said.
For more information on SSG's Java-based data manager or other service offerings, please visit http://www.ssglimited.com or call 214-333-2000.
About SSG Ltd.
Founded in 1997, SSG, Ltd. is a Dallas-based Oracle Gold Business Partner and Informatica Channel and Consulting Partner specializing in Billing and Revenue Management (Oracle BRM), Data Management (Informatica Platform and Oracle DW/BI) and Custom Software Development. As a premier software professional services firm, SSG specializes in building trust-based relationships and solving complex problems in business-critical applications for our clients. The ideal SSG client has made significant investments in technology and values a partner they can depend on to bring a depth of experience and solve their technology challenges right the first time. SSG prides itself on providing the highest quality service to its clients with an unrivaled level of professional integrity, and is also proud to have been named one of the Dallas Business Journal "Best Places to Work" for three consecutive years.