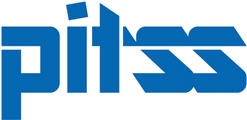 The PITSS.CON process allowed the experts from Airas Intersoft and PITSS to restructure and simplify over 600 Oracle Forms within iGas™ in just two months.
Troy, MI (PRWEB) June 14, 2013
Life, Pension & Investments software and services provider Airas Intersoft Ltd has made impressive progress in migrating and re-architecting iGas™ to Java EE environment using mixture of technologies with prime focus on exposing policy life cycle functionality via web services with the help of PITSS, using their Oracle Forms modernization platform PITSS.CON, a global leader in Oracle modernization.
The PITSS.CON process allowed the experts from Airas Intersoft and PITSS to restructure and simplify over 600 Oracle Forms within iGas™ in just two months. Airas Intersoft consistently strives to develop modern User Interface / User Experience (UI/UX), high-performance and secure insurance software products to provide clients and partners worldwide with innovative, flexible, fast, affordable solutions and integration.
The highly automated modernization of the iGas Oracle Forms application has been performed with PITSS.CON in several phases:
In Phase 1, the entire iGas™ application was analyzed, restructured and legacy elements cleaned of unused components. A major portion of the business logic was transferred to the central Oracle database, offering excellent performance and simplified maintenance. This partly automated PITSS.CON approach led, in record time, to an almost 50% reduction in the complexity and size of the iGas™ Oracle Forms application, thus simplifying and accelerating all the other process steps. In addition to the savings in time and money, risks have been minimized through a reduced error rate. The simplified iGas™ application structure is increasing the application's visibility and control, reducing maintenance efforts.
In Phase 2, the application was migrated to Oracle Forms 11g for a fully supported platform that can optimally sustain the final modernization phase that will be the transition of the complete application with over 600 Oracle Forms modules to the Oracle Java EE Platform. The iGas™ application test results were excellent; in particular, the strict adherence to schedule and great project results show PITSS to be a reliable partner for Airas Intersoft.
By modernizing the iGas™ Oracle Forms application to Java EE and SOA, all the benefits of the Java technology are available: in addition to the modern and service-oriented options available by connecting to the web, Airas Intersoft can offer its customers consistent, reliable solutions that are based on state-of-the-art technologies and offer performance, a modern user interface, flexible integration and simplicity in maintenance.
Nash Singh, CTO at Airas Intersoft said about using the PITSS.CON tool for the iGas™ migration project to the new architecture: "We learned about PITSS.CON a couple of years ago, at Oracle's recommendation, after trying various migration solutions. Following a convincing demonstration of the PITSS.CON tool and features relevant for our application, such as the migration of PL/SQL code to the database, the identification and cleaning of the unused objects and the migration to Java EE, we were very impressed. We first performed a proof of concept migration and then we decided to modernize the iGas™ application using PITSS.CON. This meant we could speed up the process of modernization for our iGas™ Oracle Forms application enormously. We were extremely impressed with the automation and efficiency of PITSS.CON, but also by the competence and commitment of the PITSS team."
About Airas Intersoft Limited
Airas Intersoft offers 'insurance-in-a-box' cost-efficient, proven and scalable policy administration system (PAS) solutions – for both front and back office for exploitation by life assurers, banks and other financial institutions around the globe.
Airas Intersoft serve businesses that seek to launch multiple & complex saving, investment, life assurance & pension products, in diverse geographies at a compelling price point, under their own brand and through their own portal, supplementing existing insurance management platforms where required. http://www.airasintersoft.com
About PITSS
PITSS is the leading provider of Software & Services for modernizing and effectively managing Oracle applications. The PITSS Group was established in 1999 and has gained international recognition with over 1,000 customers and a multitude of successful Oracle projects. PITSS is an Oracle Gold partner and, as a member of the Oracle Modernization Alliance (OMA), is the only Oracle Forms Migration partner for automated migrations. With sites in Stuttgart, Munich (Germany) and Troy (USA) as well as certified international partners, the company successfully provides support for IT projects of medium sized companies, large enterprises and public contractors across the globe. http://www.pitss.com