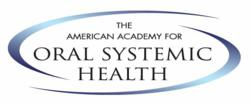 Oral inflammation has a profound effect on the entire body.
St. Louis, MO (PRWEB) January 24, 2013
The American Academy for Oral Systemic Health (AAOSH) responds to recent research connecting oral inflammation and erectile dysfunction by encouraging further on-going research and stressing the importance of the oral-systemic health connection.
"With each new study connecting oral inflammation with a host of life-threatening and life-altering diseases, we continue to see that oral-systemic health is a vital key to keeping our patients healthy and well," says Dr. Dan Sindelar, president of AAOSH. "It is of great importance that these studies continue to find the latest connections between oral health and some of the most prevalent conditions that Americans face today."
The recent study published in the Journal of Sexual Medicine found that men with severe periodontal disease were more than three times more likely to suffer from erectile dysfunction that the men with healthy gums were. Head researchers concluded that periodontal disease should be considered a "causative clinical condition" of erectile dysfunction.
In addition, leading research continues to find connections between oral inflammation and degenerative brain conditions like Alzheimer's disease and dementia as well as conditions like heart disease, strokes and diabetes.
"This research adds to the mountain of evidence that oral inflammation doesn't just affect a patient's mouth, but has a profound effect on his or her entire body," says Dr. Sindelar. "The results of these studies are clear: We as dental professionals must continue to stay at the forefront of oral systemic health in order to optimize our patients' overall health."
About AAOSH
The American Academy for Oral Systemic Health is an organization of health care leaders and health professionals dedicated to the relationship of oral health and whole body health. AAOSH membership includes and is open to health professionals from many allied health disciplines, corporate supporters and sponsors, health educators, and healthcare leaders. Understanding the emerging science-driven relationships between the mouth and the body, AAOSH promotes building closer ties between allied health professionals and improving interdisciplinary communication and professional referral relationships.