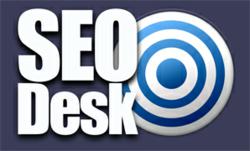 (PRWEB UK) 3 June 2013
Brush Heads Direct is delighted to announce that they have entered into a new business partnership with SEODesk. SEODesk are one of the UK's top search engine optimisation firms and have a proud track record of helping firms reach the first page on Google for relevant search terms. It is this track record that Brush Heads Direct hopes will help to increase awareness about the products and services that they provide for clients.
Although Brush Heads Direct have been growing steadily in recent times, thanks to a glowing word of mouth response to their products, the firm believes that now is the time to expand their customer base. With good dental health being at the heart of everyday life for so many people, finding the best dental products at the best price is not always an easy task but this is where Brush Heads Direct aims to fill a gap in the market.
The company is best known for their compatible Oral B toothbrush head by Triora range, which has been well received by clients and the dental profession alike. The affordability of this product is matched by its effectiveness, which is where Brush Heads Direct is turning to SEODesk to ensure that customers know where to get reliable dental products from.
Maintaining good oral and dental health can be expensive, but with the compatible Oral B replacement head by Triora products coming in at an affordable price and being covered by the free delivery promise offered by Brush Heads Direct, there is an opportunity to have clean teeth at an affordable price.
The partnership between Brush Heads Direct and SEODesk aims to utilise the strengths of both firms to ensure that Brush Heads Direct are located strongly on search engines for relevant key word searches.
About Brush Heads Direct:
Brush Heads Direct are a family owned company who have been in operation since 2005. The company aims to offer high quality products as well as providing information to clients and website visitors about which products and techniques will help them to experience good dental health. The company provides products that are used all around the world.