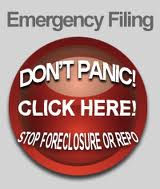 Bankruptcy attorneys in Orange County offer a free 30 minute consultation
(PRWEB) May 02, 2013
Orange County Bankruptcy lawyers Zhou & Chini add another useful tool for local residents to utilize absolutely free. The California bankruptcy information website was built with over 100 city specific information regarding filing for bankruptcy in Southern California. There are very useful links and phone numbers for different items that will help individuals seeking knowledge about bankruptcy. The website was developed for the purpose of providing non-bias information regarding bankruptcy and the different Chapters available for struggling people. The Orange County bankruptcy lawyers understand filing bankruptcy is a major decision, the decision to file (or not to file) bankruptcy and whether or not to use a bankruptcy attorney to file your bankruptcy petition.
The bankruptcy lawyers are here to help and give legal advice so residents can make a well informed decision. Once an individual considers filing bankruptcy a bankruptcy attorney will run a means test to determine if the person qualifies for Chapter 7 Bankruptcy, Chapter 13 bankruptcy or Chapter 11 bankruptcy. In 2005 bankruptcy laws were rewritten and many things changed; now a consumer needs to first determine if they qualify to file for bankruptcy under Chapter 7 of the bankruptcy code. Chapter 7 bankruptcy is the most sought after chapter of the bankruptcy code because it will completely eliminate unsecured debt and offer consumers or a businesses a fresh start. After making the tough and well informed decision to file bankruptcy in Orange County the individual will need to know what debts that can be eliminated and what property can be retained. The bankruptcy attorneys at Zhou & Chini will discuss everything during a no cost consultation.
When filing bankruptcy in California, individuals are allowed to exempt certain categories of assets from liquidation. Certain states have opted out of the federal exemptions and have their own list of acceptable exemptions. The state exemptions can include various amounts of furniture, clothing, tools, pensions, and homesteads. The goal of the exemptions is to allow the individual to maintain certain assets that maybe needed to make a fresh financial start after they declare bankruptcy. Any property that is determined exempt will be outlined in the bankruptcy schedules which are filed with the bankruptcy case. Creditors will have an opportunity to object to the exemptions at the meeting of the creditors. If there are no objections, the exempt property will no longer be considered property of the bankruptcy estate. To learn more about filing for bankruptcy in Orange County or to speak with an attorney visit, http://bankruptcyattorneyorangecounty.org.
A SEO company is used by the lawyers to assist in law firm marketing to promote the message about the importance of speaking with an Orange County lawyer if someone is considering filing. The firm continues its online presence by offering zero cost California bankruptcy information on law firm's blog and social media pages. This information, along with free consultations the firm hopes to attract more Orange County residents looking for financial relief. To learn more information view the bankruptcy attorneys Facebook page,https://www.facebook.com/BankruptcyAttorneyOrangeCounty
About the Firm: The Law Office of Zhou & Chini servicing the cities and counties of California. He is a graduate of UCLA and has been practicing law since 1999. Mr. Zhou has a wealth of experience in bankruptcy, civil litigation, family law, criminal law and unlawful detainer. Zhou and Chini Law Offices provide bankruptcy assistance to Orange County, Los Angeles, and San Diego residents. For more information about using a bankruptcy attorney Riverside law office, call toll free.
Contact: Ron Chini
Email: info(at)bankruptcyattorneyorangecounty(dot)org
Phone: 888-901-3440