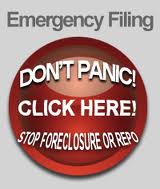 Speak to a Orange County bankruptcy attorney for free!
Orange County, CA (PRWEB) August 01, 2012
If anyone goes on the internet these days you will find a growing number of bankruptcy attorneys advertising their services. Bankruptcy filing in Orange County has been growing at a record pace due to ongoing financial struggles consumers are facing due to job losses and subprime home loans. While many Orange County residents consider filing bankruptcy, the need for a good bankruptcy lawyer is growing. Orange County bankruptcy attorneys Zhou & Chini know there is a need for experienced bankruptcy attorneys in Orange County and have secured a partnership with an internet marketing company to help deliver the message. The Law Offices of Zhou & Chini serves the entire state of California with a primary focus in Orange County, Los Angeles, San Diego, Riverside and San Bernardino counties. "We carefully consider our client's financial situation and adjust our fees the best we can to accommodate them," says James D. Zhou, who has been practicing bankruptcy for over 10 years. To learn more about the bankruptcy law firm visit http://bankruptcyattorneyorangecounty.org/
Based on the complexity of the case a bankruptcy attorney in Orange County CA might charge anywhere from $1,200.00 to $4,500. Most bankruptcy attorneys in Southern California charge around $2,500.00, not including filing fees for a chapter 7 and $4,000 for a chapter 13. A business bankruptcy chapter 11 could run as much as $25,000 depending on the size and nature of the business. Zhou& Chini focus on helping consumers meet their goals with a low cost bankruptcy filing whether they're filing chapter 7 or chapter 13 bankruptcies. A good Orange County bankruptcy attorney will always offer a face to face free consultation like the bankruptcy attorneys at Zhou & Chini. With a small deposit a bankruptcy attorney will contact the creditors involved and stop the harassing collection calls while planning the bankruptcy filing. To determine whether that individual is a good candidate for bankruptcy chapter 7, chapter 13 or chapter 11, contact the Law Offices of Zhou and Chini. With Los Angeles County bankruptcy filings are higher than a few years ago, the likelihood that an individual's bankruptcy filing could be handled by a paralegal or other non-attorney at a busy firm is quite high. In fact, it's often the case that clients never have direct contact with their attorney. The law office of Zhou & Chini, bankruptcy attorneys speak to each client throughout the bankruptcy process. As opposed to how others may feel, the bankruptcy attorneys at Zhou and Chini know that to get the best outcome for each client they represent, regular attorney-client communication is an absolute necessity.
The bankruptcy lawyers are using the new SEO professionals to assist in law firm marketing to promote the message about the importance of speaking with a bankruptcy lawyer in Orange County California, if someone is in need of filing. The firm continues its online presence by offering zero cost bankruptcy information on bankruptcy firm's blog and social media pages. This information along with free consultations the firm hopes to attract more Temecula residents looking for financial relief. To read more on the bankruptcy firm's Orange County's Facebook page visit https://www.facebook.com/BankruptcyAttorneyOrangeCounty
About the Firm: The Law Office of Zhou & Chini servicing the cities and counties of California. He is a graduate of UCLA and has been practicing law since 1999. Mr. Zhou has a wealth of experience in bankruptcy, civil litigation, family law, criminal law and unlawful detainers. Zhou and Chini Law Offices provide bankruptcy assistance to Orange County, Los Angeles, Riverside and San Diego residents. For more information about the bankruptcy law firm please call the toll free, 888-901-3440