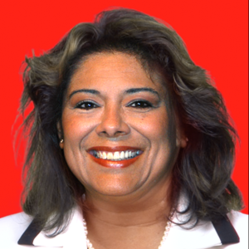 NEW LOCATION:
The Family Law Offices of Yanez & Associates
625 The City Dr S #490
Orange, CA 92868
Orange, CA (PRWEB) November 19, 2012
Orange County divorce attorney Bettina Yanez founded the Family Law firm of Yanez & Associates. Bettina Yanez is a California Certified Family Law Specialist practicing law in Orange County California since 2000.
Attorney Yanez also serves as a court appointed attorney for minor children (Minor's Counsel) in Orange County, and is contracted by Orange County to represent parents that are in contempt of court for disobeying court orders (serving as an assistant public defender).
She and her associates are extremely knowledgeable, experienced California Divorce attorneys and ready to advocate for and preserve your legal rights.
The goal of the firm is to provide proficient legal assistance in family law matters, such as: dissolution, child support, child custody, child visitation, property division / settlement, divorce, mediation, domestic violence, modifications; and all matters related to California Family Law.
An objective of the firm is to offer unsurpassed representation for clients involved in complex cases; no case is too small or too big for our firm to handle.
When a marriage terminates, it is often one of the most traumatic times in a person's life. The parties are frequently hurt, infuriated, worried and terrified of the unknown future; questioning how they can maintain a sound parent-child relationship. Feeling overwhelmed; powerless is the norm for many. They begin wondering how they will be able to support two households, how much child support and spousal support to pay. Further they ask themselves, "will my spouse turn the children against me", "and will I have enough money to live on?"
Today's Family Law courts stress effective dispute resolution and expect the parties to make custody and visitation schedules that are in the best interest of the parties children.
At The Family Law Offices of Yanez & Associates, we believe that a reasonable and effective settlement will diminish the stress of family law litigation. If an amicable resolution is not possible, we are equipped to vigorously litigate your case through trial. At Yanez & Associates, we provide the stability, experience and direction to help you during these demanding times.
One of our objectives is to aid our clients in accurately assessing his or her case in a tranquil and objective way and look toward settlement before resorting to costly litigation.
We provide our client with the personal attention and support to help lessen their anxiety and concerns. We provide a 24/7 live answering service that will notify the attorneys minutes after you place your call at 714-665-6600.
To better serve our Family Law clients we have moved our Family Law Offices as of January 1, 2013 with in walking distance of the Orange County Superior Court, Lamoreaux Justice Center and within a few miles of the Central Justice Center in Santa Ana.
About: Bettina Yanez & Yanez & Associates
Yanez & Associates is an Orange County Family Law Firm that handles a variety of family law cases such as, divorce, child custody, child support, child visitation, spousal support/alimony, domestic violence, paternity, mediation, restraining orders, modification, prenuptial agreements, legal separations; property division/settlements .
Additionally, the firm provides legal assistance to individuals in cases involving juvenile defense, juvenile delinquency and expungements. The firm represents clients in Orange County, Los Angeles County and parts of Riverside County. To learn more about the Family Law Offices of Yanez & Associates call (714) 665-6600 or use the firm's online contact form.