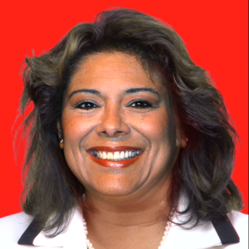 Will a divorce be uncontested or contested after reviewing California's summary dissolution requirements?
Orange, Calfornia (PRWEB) April 06, 2013
The Orange County Divorce Lawyer Bettina Yanez a Certified Family Law Specialist, explains the difference between a summary dissolution and a regular divorce.
The California Divorce Attorney states there are various ways to legally terminate a marriage.
The State of California recognizes divorce as a "dissolution of marriage." A divorce can be the traditional divorce or a Summary Dissolution. Other forms of terminating a relationship are through an annulment or legal separation.
A summary dissolution is the easiest, least expensive; quickest way to obtain a divorce in California. Just remember all divorces in California have a minimum of six months and one day waiting period.
This article will focus on California's summary dissolution.
A summary dissolution is available to couples that have been married for less than 5 years. However, couples must first meet all of the requirements below: (If all requirements are met, a summary dissolution process may be used to end a short-term marriage.)
A summary dissolution may not require one to go before a judge; therefore, one may not need to hire a divorce lawyer.  Just keep in mind; it is in ones' best interest to consult with a divorce lawyer to insure one qualifies and files the needed documents correctly.  
A summary dissolution can be obtained if couples meet the following requirements:
1. Do not have children together;
2. Have been married or in a domestic partnership for less than 5 years;
3. Do not have community property assets or Do not own very much;
4. Don't owe very much; and
5. Do not have any disagreements about how to divide assets and debts once no longer together.
If the parties can agree about how to handle money, property, and parenting, this is referred to as an "uncontested case". If the spouse or domestic partner fails to file a Response in the case the matter is called a default. This is a process by which one can obtain the divorce one desires even though the other side failed to participate in the divorce process. The case can be completed as a default. A request to enter default will need to be filed and the court can hold a prove up hearing or the attorney can prepare a declaration and send it in to court. For an uncontested case the parties agree to give up their right to a trial, the right to an appeal, and agree that the matter can be heard by a temporary Judge. Most uncontested cases where there are no minor children involved can be handled by mail and/or with brief contacts with a judge. It is possible that one will not need to go to court. The Attorneys will draft a settlement agreement that will be explained and reviewed by each party. If the agreement is acceptable, it is signed and can be mailed or walked into court.
If the spouse or domestic partner files a Response and the spouse or domestic partner cannot agree on one or more issues, then it is called a "contested case." In this case, one will have to talk to the judge one or more times to resolve the disagreements.
If the case starts out or later becomes contested, one may be able to come to an agreement through negotiation, mediation, or some other process. If so, the case then becomes uncontested. If the case becomes uncontested, one can finish the case quicker and at a lower cost.
About: Bettina Yanez & Yanez & Associates
Yanez & Associates is a Top Family Law & Divorce Law Firm that handles a variety of family law cases such as, divorce, child custody, child support, child visitation, spousal support/alimony, domestic violence, paternity, mediation, restraining orders, modification, prenuptial agreements, legal separations; property division/settlements .
Additionally, the firm provides legal assistance to individuals in cases involving juvenile defense, juvenile delinquency and expungements in Orange County, Los Angeles County and parts of Riverside County. To learn more about the Family Law Offices of Yanez & Associates call (714) 971-8000 or use the firm's online contact form.