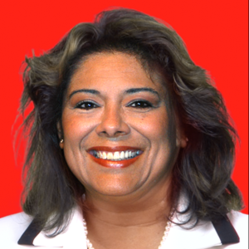 There are no short cuts to providing unsurpassed legal services for families in need of legal assistance
Irvine, California (PRWEB) April 16, 2013
The Family Law Offices of Yanez & Associates launches a video titled, "Best Orange County California Family Law & Divorce Attorneys". The Irvine divorce attorney states, "There are no short cuts to providing unsurpassed legal services for families in need of legal assistance"
Bettina emphasizes that hiring the right attorney for ones divorce or family law case is imperative to the outcome of the case.
A family law firm's goal should always be to obtain a respectful divorce for the client, while keeping the children's best interest in mind.
The California Family Law Attorney stresses on the care the law firm has for their clients and touches on their mission to preserve the dignity and rights of the clients. The Family Law Firm takes pride in their work and are committed to excellence.
Beyond championing for fathers, mothers, children and grandparents, the attorneys practice law with compassion and strive for excellence.
Attorney Yanez states that the biggest thrill to this day is to successfully represent clients and see the look of gratitude in their faces for a job well done.
That is what still motivates her, to "do the best", Bettina Yanez wonders, what motivates individuals to seek the best legal advice?
For a Spanish version of the website, please visit abogados de divorcios
About: Bettina Yanez & The Family Law Offices of Yanez & Associates
Yanez & Associates is a California Family Law Firm that handles a wide variety of family law cases such as, divorce, contested child custody, child support, child visitation, spousal support/alimony, domestic violence/abuse, paternity, mediation, restraining orders, modification, prenuptial agreements, annulments, legal separations; property division/settlements. The founding attorney Bettina Yanez is a California Certified Family Law Specialist serving the communities of Orange County, Los Angeles County and parts of Riverside County, California.
Additionally, the firm provides legal assistance to individuals in cases involving juvenile defense, juvenile delinquency and expungements. To learn more about the Family Law Offices of Yanez & Associates call (714) 971-8000 or use the Family Law online contact form.