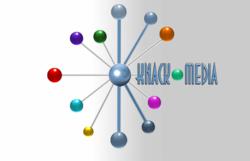 Talk to Orange County's top DUI defense lawyers today, get the legal defense you deserve.
(PRWEB) February 14, 2013
The DUI defense team of Chris Koch & Associates has the experience of working in the field of criminal defense cases related to drunk driving arrests. They have been doing an extremely impressive job and they are now a trusted and a recommended name. However, even then, they are willing to increase their workload as they are looking for new clients. So, they have made the decision to have a new video for their YouTube channel. With this video, they can promote their services to a larger audience in Orange County, and are hopeful that it will help them realize the big business goals which they have in mind. To view the video from the firm visit, http://www.youtube.com/watch?v=l5uSCpO6A7M
When an individual is arrested in the state of California for a DUI, there are two actions that are taking place, 1. A criminal action means that person will have to defend oneself in a court of law against the charges filed against the arrested individual. Number 2, A civil action by the DMV, the Department of Motor Vehicles will take immediate steps to automatically suspend that persons driving privileges in the state of California. In either of the two actions, the arrested individual needs an experienced team behind them to protect them. An Orange County DUI defense lawyer will immediately review the arrest to make sure there is not cause to have it thrown out altogether, but is at the ready to defend that person in a court of law as well. If you would like to learn more about the DUI law firm in Orange County visit, http://www.duiattorneyorangecountyca.com/
Apart from engaging in some of the most productive and well thought marketing activities, they are also planning to use the video for circulating important and useful information as well. There is a lot of different information that can come in handy for people who are facing such charges. People find it hard to get ready access to such facts as the DUI case law can be fairly complex to understand. The Orange County DUI defense lawyers are hoping that information listed with the video will turn to be handy and useful for people who are looking for such details.
It is not easy to make a video popular, and yet with the right effort and thorough planning, the firm can make it work. Once the YouTube video starts getting ample views, it is sure to help them in ways more than one. The foremost thing that a DUI firm needs in order to be ahead in the race is the quality of services. The lawyers at DUI attorney's office in Orange County excel in this field as they have been providing the finest services for years. They study the profile of the case and collect different evidence, and chalk out plans and strategies to ensure the best possible outcome of each case. Their high success ratio is a proof of the fact that they have managed to do justice to the task at hand.
At their YouTube video, they would be able to promote news about their services and the achievements that have helped them become Orange County's top DUI defense team. All those who want to use the services of the company can opt to visit their YouTube video as the details are all presented there. Alternately, one can also visit the site and check out the facts as well.
The DUI attorneys in Orange County are one of those firms that have managed to do an impressive job throughout the years. The DUI firm has handled literally thousands upon thousands of cases successfully. The Orange County defense firm is exclusively dedicated to criminal defense. Over the years they have established local court connections in Los Angeles, Orange, Riverside and San Bernardino Counties. Through these local court connections with prosecutors, judges, and court staff the DUI firm can achieve tremendous results for their clients. These results can only really be obtained through court experience, which these attorneys have. With a new YouTube video, the DUI firm is hoping that it would be able to provide services to a lot more clients and thereby serve its business goals and needs.
The Orange County defense lawyers use the best seo professional in the business to assist the law firm in promoting the free consultations and new payment plans being accepted by the criminal defense firm. The SEO consultants also relay the message about the importance of having a skilled DUI lawyer in Orange County CA defend ones case, if somebody has been arrested on suspicion of DUI in Orange County. The firm continues its on-line presence by providing totally free consultations and info on criminal defense on the firm's weblog and social media pages. This info together with totally free consultations the firm hopes to attract much more Orange County residents seeking to speak to a DUI lawyer. To read much more concerning the firm go to the firms DUI attorney Orange County Facebook page, http://www.facebook.com/DuiAttorneyOrangeCounty
About Christopher Koch: Graduate of University of San Diego School of Law Admitted to practice law November 2001. The Criminal defense Lawyer is skilled in criminal defense, extremely well respected and locally connected in San Bernardino, Riverside and Orange Counties. As a nearby Lawyer in these jurisdictions he has the capability to obtain the very best feasible outcome for customers. To read more about the Orange County lawyer go to the firm's Orange County web site. Or call 877-227-9128