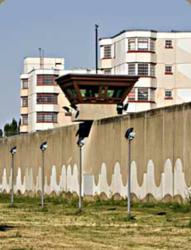 significant medical public health event
Orange County, CA (PRWEB) August 01, 2009
Santa Ana, CA (PRWEB) August 1, 2009 -- According to a recent article in the Orange County Register Orange County Jail Superior Court Judge has temporarily suspended constitutional guarantees to speedy trial, preliminary hearings and arraignment for some defendants due to the outbreak of swine flu in the Orange County Jails. Judge Thomas Goethals said the "significant medical public health event" is good cause to lockdown the Orange County jails and suspend Orange County jail inmate rights. Orange County bondsman, Bob Miller, said "we advise the public to make every effort to avoid going into the jail's general population".
The Orange County Public Defender's office objected to the ruling after a 90 minute hearing on the status of the health scare in the main men's jail, which usually houses 800 to 900 inmates.
On Tuesday a source in Superior Court room C55 said "the court system has been infected (pun intended) with the virus; normally we have dozens of arraignments, but today we had only a handful and then they sent us home for the day."
According to Dr. Jack Palmer, assistant medical director of the Orange County Health Agency "The swine flu outbreak in the jail began three to four weeks ago with a handful of cases and that there are 25 inmates isolated because of the virus." The state's Department of Public Health says "12 people have died in Orange County because of swine flu outbreak; the most in any county in California".
Palmer also testified that the number of new cases appears to be tapering off and that he is hopeful that the lockdown can be lifted in time to renew transporting inmates to the courthouse in Santa Ana, Fullerton, Westminster and Newport Beach by Thursday morning.
Additionally, Orange County Sheriff's officials state "we have confirmed one case of swine flu in the Theo Lacy branch jail and one minor in juvenile hall in Orange was infected with the virus. Visitation at the jails has been discontinued until further notice."
Bob Miller owner of Orange County Bail Bonds http://www.bailall.com tells this reporter, "We are advising the public to get their loved ones out of jail before they are exposed to the deadly virus." Miller adds, "By posting a bail bond as soon as the arrestee's booking process is complete, the inmate should never enter into the general population of the Orange County Santa Ana jail." "This will help to avoid the possibility of contracting the swine flu from already infected Orange County jail inmates."
# # #