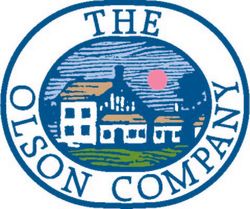 America's Builder of the Year.
Garden Grove, CA (PRWEB) January 18, 2008
The Olson Company celebrates the grand opening of Lotus Walk New Contemporary Flats and Townhome model homes with drinks and appetizers this Saturday and Sunday from 11 a.m. to 3 p.m. The public is welcome to tour the new models and join in the celebration.
The Olson Company's unique in-town living concept strikes again in the heart of the redevelopment district near Disneyland. These stylishly affordable New Contemporary Flats and Townhomes are located in the heart of Orange Counties booming resort district near in and around the Disneyland resort. The Olson Company is filling a demand for affordable in-town housing. The Olson Company knows that keeping their communities in re-development zones is very appealing for an economy that is discovering that $3.50 a gallon for gas takes a huge bite out of the typical home purchasing budget.
The Olson Company has inventively combined serene and stylish living with an exciting in-town setting for their newest community appropriately named Lotus Walk for it's Zen style and flare.
Lotus Walk's 159 contemporary flats and townhomes offer up to 2 bedrooms and 2.5 baths. Interiors are graced with modern amenities that enhance your every day style. Ceramic tile floors, granite kitchen countertops, stainless steel appliances, beautiful maple cabinetry and more make a new Lotus Walk home truly where the heart is.
For Lotus Walk, The Olson Company is offering a sparkling pool with BBQ area and serene nature-themed courtyards unite the community as well as provide welcome relaxation.
In keeping with the Olson Company's signature walkability mantra, homeowners can step into the neighborhood that is a dream playground. Homeowners will discover even more reasons why Lotus Walk is so inviting. Living in Garden Grove, you have some of SoCal's best shopping, dining, entertainment and attractions are a short walk away. Stroll to 23-acre Twin Lakes Park for an afternoon of fun, or head off to The Block at Orange for "retail therapy" at its finest. Catch an Angels game, take in Knott's Berry Farm or Disneyland at your leisure. Enjoy the OC's renowned nightlife and eclectic restaurants and cafes. And, always, beautiful beaches are just a short hop, for sunning, swimming and a great scene.
With its thoughtful balance of individual comforts and cosmopolitan flair, Lotus Walk offers an irresistible ownership opportunity and a chance to keep the car in the garage which saves money on gas.
Lotus Walk offers many flexible floorplans ranging from 750 to 1,683 square feet, with prices starting in the mid $300,000s.
About The Olson Company:
The Olson Company is one of the nation's leaders in the popular trend toward in-town residential living; Olson Homes has won numerous awards including "America's Builder of the Year." Since 1988, they've transformed "in-town locations" into a variety of attainably priced homes including live/work, transit oriented developments, lofts, brownstones, and homes with historic architecture.
Lotus Walk is located at 12852 Palm Street in Garden Grove, CA and is open daily.
For information about Lotus Walk, please contact Mark Gelberg or Myle Phan at (714) 537-2323.
To receive additional information on other Olson Company communities, please call (800) 944-OLSON (6576) or visit http://www.OlsonHomes.com.
Contact:
Alan Sherin, Director of Internet Marketing
The Olson Company
562-596-4770 x348
http://www.olsonhomes.com
###