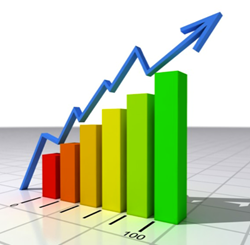 Our website traffic increased over 3400% within 48 hours
Orange, CA (PRWEB) February 11, 2013
Orange County SEO, a full service web design & internet marketing optimization company, helped launch ClubTrader.com, a used golf club trading website. ClubTrader, covered on Yahoo News, is a revolutionary new online portal for buying, trading and selling golf clubs, has experienced tremendous exposure and is being popularly discussed by news sources everywhere. The ClubTrader platform, was made by golfers for golfers, and utilizes a cutting-edge design created to change the way both amateur and professional players purchase clubs.
By using 1 Orange County SEO affordable seo package, ClubTrader's website launch was an incredible success. Orange County SEO conducted several proprietary Internet marketing programs they designed specifically for young companies looking to launch with a bang. The service products that powered the ClubTrader launch were a Viral Media Explosion, Press and News BuzzWire, Platinum SEO Package, and Website Conversion Optimizer, each of which were designed by Tyler Collins, industry leading SEO expert and consultant. Through these guaranteed seo service and powerful promotional strategies, the SEO firm was able to provide ClubTrader with the publicity, website traffic, and new user registrations required for a successful launch.
Among the many marketing methods the SEO company employes, the Viral Media Explosion is the one with the most immediate magnitude. The Internet has changed the way people consume information. To keep up with this phenomenon it is important for any online company to master the ability to acquire face-time with people on the web. The media staff at the SEO agency has tested and proven hundreds of channels for sharing and distributing rich media content. They say that by establishing high profile relationships with many celebrities, authors, journalists and newspaper publications, the process of promoting a client's content is made easy. With almost push-button certainty, the social media buzz that follows behind their viral media program is nothing short of astonishing.
ClubTrader.com experienced a traffic increase of 3400% within 48 hours of launch. According to Internet statistical analysts, such an immediate increase of organic website traffic is unheard of. By purchasing the Viral Media Explosion package, Orange County SEO Company actually guarantees an explosion of viewership and new interest in any company's product or service, or they will refund the investment.
Through the Press & News BuzzWire module, Club Trader received 5 master-crafted press releases, conceptualized and authored b veteran journalists, which were then distributed out via premium Newswire channels to over 1045 newspaper editorial teams around the country. Apparently, the SEO company's journalists have established relationships with over 400 media outlets and 600 online magazine publications, which allows them to send their clients' news announcements directly to publishers for immediate release. Additionally, their in-house media team syndicates every story through popular social network news feeds, which results in viral social media sharing and engagement. Further, they send out the story to their alliances consisting of 285 bloggers who then post them on hundreds of blogs and forums. Then, to really drive the stories into everyone's home, they blast-syndicate them through their online social groups and communities consisting of over 8 million members across different industries.
The media strategies tie in perfectly with the Platinum SEO Package, which is a guaranteed seo service designed for serious online ventures and companies looking to stake a claim in their market territory or announce themselves with a big splash and establish a lasting presence in any industry. The Platinum program is an advanced online marketing program that is equipped with full-service search engine optimization, content marketing strategies, social media marketing, press and news publications, and dedicated business consulting.
After the successful launch of ClubTrader.com, Orange County SEO was told by Tom Gaither, Club Trader Marketing Director, "Orange County SEO, thank you so much for partnering with ClubTrader... We've been receiving calls from news reporters all day! The increase in website traffic is amazing. You have been doing a wonderful job and we are so pleased with what we have seen so far."
It seems that the Orange County Web Design company has the chops to bring any young company the instant growth needed to be successful online. Due to the long history of successful SEO campaigns and proven results, coupled with the passion for helping new businesses succeed, this Orange County Internet marketing company provides guaranteed seo services, which are contractually refundable if client is unsatisfied with the keyword rankings and results promised. This type of performance guarantee is rare withing the online marketing industry, and serves as a secure and refreshing solution for small businesses on a budget.
Orange County SEO
16400 Pacific Coast Highway, Suite 218
Huntington Beach, Ca 92649
(949) 494-0007