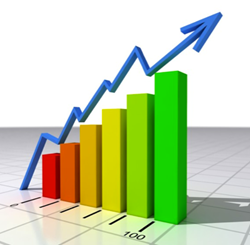 Finally, affordable search engine optimization for small businesses that actually works!
Huntington Beach, California (PRWEB) March 19, 2013
Orange County SEO has offered SEO packages to businesses and individuals for more than a decade. Now, the company is focusing on affordable SEO services to small business clients on a smaller budget. With today's competitive online marketplace and challenging economic structure, small businesses need to make the most of their advertising budgets.
Orange County SEO offers several guaranteed SEO services for small business. Depending on the size and purpose of the business, one of these packages may be an ideal solution for an entire Internet marketing strategy. The packages range in price and services to fit every budget and marketing need, including:

Basic SEO Packages from $295 per month. All basic packages include guaranteed search engine rankings, current website analysis and diagnostics, free webmaster accounts, meta-content and website optimization, content re-writing and local SEO and social media optimization. This package includes everything a new website needs to become search engine friendly and achieve initial ranking positions for up to 25 keywords in lower competition niche markets. The Basic option includes all the basic elements of a proper search engine optimization strategy such as website optimization, some link building, and local directory marketing, which allows the client to claim local listings in important directories like Google Places and Yelp.
Silver Packages from $495 per month. Silver packages include all the benefits of basic packages, but in addition add one free press release per month as well as 25 video promotions and twice the number of guaranteed links to trusted sites. A slightly more engaged program, ideal for capturing more keyword positions in still lower competition niche markets. Great for businesses on a budget that need an effective search engine optimization program they can rely on to achieve real results over time. This is a full-service SEO solution that guarantees more top rankings by including more keywords (up to 50) and is engineered with a moderately aggressive local SEO strategy.
Gold Packages from $795 per month. This option is encouraged for website owners that require results on a faster schedule. This package is engineered to achieve top rankings and increased website traffic much faster. Designed for sustained results in more competitive markets, it includes a no-nonsense ranking guarantee for up to 75 keyword phrases, and comes equipped with advanced link building services to dominate the client's niche market. Powered by press release distribution, strong social media marketing, and high value link citations from trusted sites like CNN and Stanford University, this affordable SEO package is a perfect solution for serious businesses that need to dominate the search engine results pages. By including many of the company's viral media strategies, this program ensures that your website content gets liked, tweeted, voted, shared, pinned, and followed, and comes with a guaranteed explosion of fans, followers, and subscribers via your most important Fanpage or social profile.
Platinum Packages from $1295 per month. The deluxe program offers all of the features of Orange County SEO's other programs with important perks such as weekly diagnostics, by-weekly competitor reporting, and 5,000 guaranteed quality links. This solution is for serious website owners that make aggressive decisions about business growth opportunities. This premium option proposes an all-out attack on the competition, allowing rapid domination in the most competitive spaces. Included is a ranking guarantee for over 100 competitive keyword phrases, a fully optimized website positioned for autopilot growth and expansion, and non-stop SEO copywriting services and marketing. Through advanced link building strategies and several of Orange County SEO's proprietary online promotional programs, such as Viral Media Explosion, Press & News Buzzwire, and Social Mojo, the Platinum SEO package is perfect for hyper competitive industries like eCommerce, enterprise level websites, real estate, legal industries and lawyers, automotive, health and wellness, and finance. Also included is a highly experienced, dedicated SEO technician to manage and oversee the client's campaigns, who will be constantly analyzing, improving, and expanding the SEO results, and will be available to the client anytime via email and phone.
The Orange County Web Design Company offers a incredible website design services and search engine optimization packages that are appropriate in size and scope for companies of any type. These guaranteed SEO services are backed by a six-month money-back guarantee; if customers are not completely satisfied with Orange County SEO's results, the company refunds the investment without question.
The representatives at Orange County SEO have combined years of knowledge and experience that can work for clients of all sizes. Working with Orange County SEO, small businesses can find ways to maximize advertising dollars and bring in renewed Internet traffic that will ultimately result in more sales.
About Orange County SEO: Orange County SEO has been a premier SEO optimization company for more than 10 years. Located in Huntington Beach, California, Orange County SEO serves clients across the nation and throughout the world. Orange County SEO is dedicated to customer satisfaction and has helped many small businesses increase their Internet traffic with strategic Internet marketing services designed to maximize advertising budgets.
For More Information:
Orange County SEO
16400 Pacific Coast Hwy, Suite 218
Huntington Beach, CA. 92649
(949) 494-0007