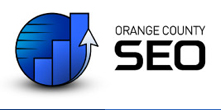 Smart companies know that their advertising dollars should be spent where their customers are likely to look, and today that means the internet.
Orange County, CA (PRWEB) October 04, 2012
Orange County SEO, a leader in organic search engine optimization services, has demonstrated groundbreaking ability in the categories of search marketing, social media marketing, and paid search marketing.
Search engine optimization (SEO). Since the Internet began, a number of companies have tried to perfect the art of online marketing. Achieving top rankings for generic terms like Crystal Jewelry has been the holy grail of internet marketing . However, this is much easier said than done. Popular search engines such as Google, Yahoo, and Bing have become more sophisticated in how they find and display search results, and understanding how search engine algorithms gather and display information is key to achieving success on the internet.
The popular marketing company responsible for a number of position one rankings is Orange County SEO. They combine several techniques to deliver results for companies who want to engage in SEO marketing. Energy Muse was able to benefit from the use of their advanced on page optimization and link building tactics, moving their website from obscurity into prominence on the most popular search engine, Google. Some of their techniques used to increase online visibility include SEO marketing, pay per click advertising, website analytics, website design, social media marketing (SMM) and conversion rate optimization (CRO).
Some of the most important factors in raising a companies search engine positions include SEO, On-page ranking factors and social media marketing.
Defining Your Niche
SEO search terms must be well-defined and link to high-quality content web pages so that search engines see the page as valuable. High-quality content will help a company's "organic" search engine ranking, the natural ranking that occurs as search engine "spiders" or "bots" seek out information based on key search terms.
Pay Per Click (PPC)
While organic Search Engine Optimization generates traffic, it is not "instantaneous." Utilizing search engine marketing programs such as pay per click (PPC), traffic can be received in a matter of days instead of months. As a result, every business should have a PPC program for their targeted keywords..
Social Media Marketing
Social media is another very cost-effective way to get a company's profile in front of millions of potential customers. Experienced SEO companies can utilize all types of social media marketing (SMM) when working with customers to target mass audiences.
Internet Marketing
"Search engine optimization, social media marketing and other internet-based advertising strategies are no longer optional but mandatory for today's businesses," says Tyler Collins, Owner of Orange County SEO. "Smart companies know that their advertising dollars should be spent where their customers are likely to look, and today that means the internet."
About Orange County SEO
Orange County SEO, Founded by Tyler Collins, is a company dedicated to raising clients' search engine rankings through proven and targeted internet marketing strategies. Orange County SEO works hard to optimize client search engine rankings through the intelligent use of advertising budgets and resources.
About Energy Muse
Energy Muse is a "conscious lifestyle brand" that allows customers to tap into their inner, spiritual sides and channel their energies into positive and life-affirming outcomes.
Contact
Orange County SEO
Suite 218, 16400 Pacific Coast Hwy,
Huntington Beach, CA 92649
(949) 494-0007
http://www.orange-county-seo.com
Facebook
Orange County SEO Company