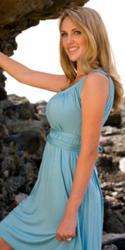 Since so much can be left up to interpretation, I feel it is important to have a visual representation of what the patient is looking for.
Newport Beach, CA (PRWEB) June 06, 2013
Cruise Plastic Surgery, a leading Orange County Breast Augmentation plastic surgery practice serving Newport Beach and the surrounding areas under the direction of Dr. Joseph Cruise, is proud to announce new interactive software designed to help women during breast augmentation surgery consultations. The new breast augmentation tool provides Orange County women with the ability to visualize the changes they want while allowing them to narrow the exact look they are trying to achieve in such categories as size, shape and cleavage. This new breast augmentation consultation software helps women achieve the look they desire resulting in a high ratio of patient satisfaction. This encourages women to actively participate in the breast augmentation aesthetic decisions and eliminates after surgery regrets of wishing to be a bigger size.
One patient remarked: "Out of all of the consultations I went on, Dr. Cruise's office was the only one who had this special software that allowed me to choose the exact look that I wanted." Dr. Cruise, an Orange County breast augmentation surgeon who released the tool for his patients, explains: "Since so much can be left up to interpretation, I feel it is important to have a visual representation of what the patient is looking for. The software allows me to get into a patient's mind and better understand their desired goals for not only size, but cleavage, overall shape and style of the breasts they want."
For more information, go to:
http://orangecountycosmeticsurgery.com
"The Look I Want" Allows Customized Breast Augmentation Results
Breast augmentation is desired for many reasons, both physical and emotional. Cruise Plastic Surgery is pleased to be able to offer a tool that helps make the process of breast augmentation easier for women in Orange County.
During the patient consultation with Dr. Cruise at the Newport Beach facility, the doctor will use personal information to help the patient to determine the look she wants to achieve after her breast augmentation. This aspect of the CSF (Cosmetic Surgery Friends) program allows patients to see the different possibilities for cosmetic surgery results, and lets the patient discuss with Dr. Cruise what she prefer for her own body.
About Cruise Plastic Surgery
Cruise Plastic Surgery, located in Newport Beach, Orange County, California, is one of the top plastic surgery practices in the Southern California region. The director, Dr. Joseph T. Cruise, is a fully trained, board-certified plastic surgeon specializing in facelift, breast augmentation, tummy tuck and other cosmetic surgery procedures. Dr. Cruise is also one of the region's best known surgeons for rhinoplasty (nose surgery), neck lift surgery and gynecomastia. His dedication and focus is clearly evident in the comprehensive educationally based web site he manages and the concierge-like customer service his patients receive from the entire office. Experience and predictably good results have earned him the distinction of being one of the best plastic surgeons in Orange County.
Cruise Plastic Surgery
http://orangecountycosmeticsurgery.com
info(at)cruiseplasticsurgery(dot)com
Tel. 949-644-4808