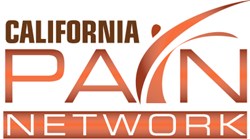 The Orange County pain management doctors in the CA Pain Network offer over 20 effective options for personal injury patients with success rates over 90%!
Orange County, CA (PRWEB) October 16, 2013
The Orange County pain management doctors in the California Pain Network are now offering over 20 effective treatment options for personal injury patients. This includes options for medication management, interventional treatments along with chiropractic therapy. Success rates are extremely high and treatment is covered under the patient's personal injury claim. Call (714) 261-9131 for scheduling.
Being a victim in a motorcycle or auto accident may lead to both physical and emotional injuries. It is well known that rapid treatment may prevent acute pain from turning chronic. Appointments with the California Pain Network's Orange County personal injury doctors are typically available very quickly.
The treatment options with the providers in the California Pain Network are extensive. They may include oral or topical pain medications such as NSAIDS, lidocaine, muscle relaxers, neurogenic medications such as Lyrica or opiates. Along with medication management, interventional treatment options are extensive and include three different types of epidural injections, joint injections, trigger points, facet blocks, radiofrequency ablation, spinal cord stimulator implants and more.
Additional treatment options include chiropractic manipulations, spinal decompression therapy, acupuncture and TENS units. These treatments are great for such injuries as whiplash, back sprains and strains, herniated discs with sciatica, spinal fractures, headaches and more. Success rates are 90% with the pain management doctors in Santa Ana, Anaheim, Irvine, Long Beach and Los Angeles.
The California Pain Network offers 20 doctors in 20 locations for pain management Orange County trusts. To receive the best personal injury treatment in southern California, call (714) 261-9131.