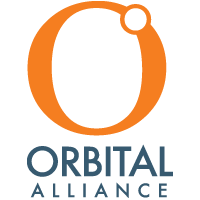 Our focus when we work with a client is to be able to provide them a long term web strategy, and MODX is an integral part of that, as it allows us to easily build and develop websites that are focused for search engine optimization.
Maitland, FL (Vocus/PRWEB) March 17, 2011
Orbital Alliance proudly announces our relationship with MODX as one of the initial group of companies who are an official Solution Partner for their robust, SEO-friendly content management system.
Orbital Alliance is a full service web strategy company that provides their clients a wide arrange of online services, from long-term company strategies, to brand development, web design and development, to a wide-variety of inbound marketing services.
"We believe that a successful web strategy, when implemented correctly, can successfully target all aspects of a company's online image, allowing them to take advantage of a full spectrum of inbound marketing opportunities to excel and lead within their industry, capturing quality leads, while lower their overall marketing costs, allowing for an increase in their return of investment. MODX helps us achieve these goals." said Simon Yohe, Director of Internet Marketing.
Orbital Alliance implements MODX for all website development both internally and for their clients. The MODX content management platform is one of the most flexible, powerful templating systems available, and provides an easy-to-use platform for both the front-end content managers and the back-end designer and developers. MODX is also built with SEO in mind, and provides users the ability to write great content and have search engines easily find it.
Alden O'Connor, Web Development Director "Our focus when we work with a client is to be able to provide them a long term web strategy, and MODX is an integral part of that, as it allows us to easily build and develop websites that are focused for search engine optimization, and allow us to easily implement numerous marketing initiatives once the sites are live."
Orbital Alliance is able to quick develop and deploy a website utilizing MODX, and the site is setup to allow the client to focus on what is most important to them, adding rich and exciting content to their site quickly and easily, and be able to perform and run their marketing initiatives without having the need to know HTML or rely on a developer.
The team of Orbital Alliance have worked together previously in other capacities and have been working directly with the MODX CMS since 2006, and has built websites in the original MODX platform, MODX Evolution, and their latest iteration, MODX Revolution.
Orbital Alliance is proud to be one of the first Official MODX Solution Partners, which recognizes those that have the highest expertise in developing, deploying, and supporting websites built in MODX, providing confidence to our customers in the work they are receiving.
About Orbital Alliance
Established in 2010, Orbital Alliance was put together to combine numerous talents within the online and marketing industries into one well-rounded, multi-faceted team. The core Orbital Alliance team has worked together for over 12 years building and has been developing websites for numerous companies within the travel, real estate, and medical communities. Orbital Alliance focus is to create working partnerships with small to mid-size companies, providing them a complete web strategy, working with them throughout the process of planning, brand/design implementation, web development, and then in turn performing online marketing through a combination of inbound marketing techniques. Visit Orbital Alliance to learn more.
About MODX Software
MODX Revolution is a flexible, extensible Open Source content management platform. It allows developers to turn over website to end users to safely make website updates without having to know how to program. Winner of Packt Publishing's Most Promising Open Source CMS (2007), tying for 2nd for Best Overall PHP CMS (2009), and 2nd Runner Up for Open Source CMS Award (2010), MODX software allows anyone with a browser to manage their website as easily as sending an email. To learn more about MODX visit http://modxcms.com/.
About MODX, LLC
MODX, LLC was founded in 2010 to focus on growing its community, industry recognition, and providing services and support for MODX software. MODX privately launched a Partner Program targeting developers and an official support channel in late 2010 to be officially launched in March 2011. MODX, LLC, is privately held and headquartered in Dallas, TX.
# # #