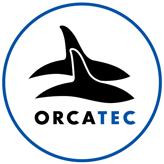 The patent means OrcaTec groups near duplicates much more efficiently, and therefore faster, than traditional clustering algorithms.
Atlanta, GA (PRWEB) August 23, 2011
Near duplicate files are one of the biggest problems when searching for meaningful information in large silos of electronic documents, such as exist in eDiscovery, pre-trial analysis, and risk management. When searching through a business' electronically stored information (ESI), reviewers can spend up to 50% of their review time running into repetitive or iterative documents, such as email conversations and contracts with different vendors.
OrcaTec, creator of the OrcaTec Document Decisioning Suite™, today announced it has been awarded a patent for its innovative approach to this well-known and dreaded part of document review. OrcaTec's quantum clustering is now acknowledged as the next generation of near-duplicate processing.
US Patent 8,010,534, IDENTIFYING RELATED OBJECTS USING QUANTUM CLUSTERING, was awarded to OrcaTec CTO and Chief Scientist Herbert L. Roitblat Ph.D. and Brian Golbére. The patent is assigned to OrcaTec and is part of the company's intellectual property portfolio.
Rather than use a traditional, time-intensive method of comparing each document against every other document in the entire ESI, the now-patented OrcaTec process instead compares document features and clusters documents that have those features. "In non-technical terms," said Roitblat, "OrcaTec groups near duplicates much more efficiently, and therefore faster, than traditional clustering algorithms."
In the OrcaSearch piece of the Document Decisioning Suite, for which the patent was awarded, documents that are near duplicates are grouped in clusters so that they can be removed quickly or examined more closely, depending on the needs of the reviewer.
"A patent is a form of recognition from the United States government for innovative thinking," said OrcaTec COO Quin Gregor. "We are very appreciative of the honor, and believe it is even more evidence of the continuing innovation at OrcaTec."
The OrcaTec Document Decisioning Suite, comprised of OrcaSearch, OrcaCluster and OrcaCategorize, works as one to find relevant documents in huge silos of information. Along with clustering, the Suite uses predictive coding, concept search and visual interfaces for such applications as first-pass review, early case assessment, risk management, compliance, eDiscovery and human resources.
Roitblat, who is known as the father of concept search, said he was very pleased with the patent, but Gregor went further. "The tools of the OrcaTec Document Decisioning Suite continue to offer the most innovative and powerful approach available for understanding a data collection and making optimal decisions about each document. This patent, while huge in itself, is just one small piece of that."
Atlanta-based OrcaTec delivers products and services for visually, defensibly and automatically revealing information that is precise, insightful and expert-driven from large collections of electronic documents. Beyond keyword searching, the topic-based OrcaTec Document Decisioning Suite™ is especially useful in eDiscovery, GRC (Governance, Risk and Compliance), or anywhere documents have to be identified, categorized or understood. Cut review time from weeks or months to just days, with demonstrably high levels of accuracy and transparency, using predictive coding, concept search, visual clustering and much more for no additional cost. Visualize a new concept in document decisioning at http://www.OrcaTec.com or by calling 888-355-2200.
###