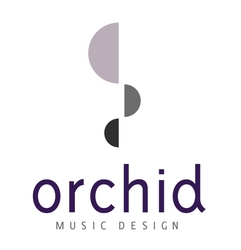 "Orchid Music Design created a music program that conveys the soul of the hotel perfectly..."
Austin, TX (PRWEB) September 23, 2010
It's not just in the composition of the Hotel Saint Cecilia that you'll find interesting design styles and eras colliding, but also in the tunes you hear throughout the property. Crafting the immersive, pensive and passionate musical experience is the Austin-based firm Orchid Music Design, led by music design industry veteran Leanne Flask.
"The Hotel Saint Cecilia's commitment to authenticity and attention to detail provides the foundation to merge their musical elements into the interior design," Leanne Flask said. "You will hear the music reflect the use of rich colors, the mixture of textures and the juxtaposition of design styles. Music is not only an integral part of design in a space but it always adds emotion into the experience. Orchid looks for clients with the insight to understand that music should be an active part of design, rather than an added afterthought."
Taking a cue from hotelier Liz Lambert's personal vision, Orchid created the original idea for the music and refined it into an aural experience that expresses the psychedelic reverence the hotel cultivates.
"The hotel is a project that has rock and roll as its heart – Saint Cecilia is, after all, the patron saint of poetry and song – and music played a huge role for me in the inspiration and design of the property," Liz Lambert noted. "I never imagined that someone could translate that design into a soundtrack, much less one with layers and subtleties that transcends the theme-y, watered down commercial playlists you hear so often in hotels and businesses. Leanne Flask and Orchid Music Design created a music program that conveys the soul of the hotel perfectly, and in doing so they were able to add to the beauty of the property in a really unique and special way. Orchid did more than build a playlist – they helped us create an inspired experience. "
For Orchid, the process for discovering the sound of a client's environment begins with identifying the personality of a space, using researched intelligence, discovered inspiration and strategic ideas to connect spaces behaviorally, psychologically, physiologically and emotionally through music. Orchid has redefined what music means to business and commercial environments by opening a dialogue about the need to understand that music is an experience, not a service. By utilizing design principles to create a music program, Orchid is able to enhance experiences for both the client and their customers.
About Orchid Music Design
Orchid Music Design works with clients to build experiences and strengthen brand communication by translating values, ideas and personalities through music. It is the first Music Design agency in the world, created with a unique expertise in marketing, music psychology, trend research and music design. A primary goal of Orchid is to inspire businesses to understand the value of music in branding and its ability to communicate with customers in a personalized and emotional way. Orchid Music Design offers personalized services ranging from one-time consultations to full-service design. For more information, visit Orchid Music Design online at http://www.orchidmusicdesign.com
###