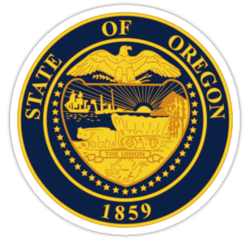 This is a great free resource for residents in Oregon to use when researching and buying a home security system to protect their families.
Salem, OR (PRWEB) May 10, 2013
SecuritySystemReviews.com, an innovator in the world of home security, has released its rankings for the best home security systems in the state of Oregon. Security System Reviews has become known for its comprehensive, in-depth reviews of home security companies, on a state-by-state basis. The best security systems are reviewed using a unique and thorough process, and then ranked so that consumers have an easily accessible resource that can be used as a tool in the selection of a home security system.
The top home security system in the new set of rankings received a perfect five star rating, meaning it scored excellently across all areas of service and equipment. Security System Reviews has developed a stand-out format for reviewing each company in order to derive the rankings. The site, which is an independent, third party resource, conducts reviews in an anonymous secret shopper format. According to a site representative, this is the best way to conduct reviews because it allows the site to operate from the actual perspective of the customer.
The team conducting the reviews is comprised of security experts from Security System Reviews, as well as specialists from the state of Oregon. This allows each review to reflect the unique and specific security concerns of Oregon residents.
Reviews are based on a range of criteria, including technology and equipment, service and installation, customer service and monitoring, security system up-front costs, contracts and warranties. After conducting reviews, the team convenes to vote on rankings. It's at this point that the best security systems are named.
Top companies in Oregon, according to SecuritySystemReviews.com, including ADT security systems, Lifeshield, Protect America and Vivint Security.
Spring is a vital time for homeowners and renters to focus on home security, because warmer weather often brings an increase in home break-ins. It's also a time when many people take vacations, making home security a top priority. According to statistics, a home with a security system is 300% less likely to experience a break-in, as opposed to a home without a security system. SecuritySystemReviews.com was designed as a user-friendly, one-stop resource for consumers to compare and research home security systems. Often, consumers report only relying on pricing as the primary factor in their selection, but Security System Reviews allows consumers to look beyond price and make a more informed home security decision.
In addition to reviews and rankings, SecuritySystemReviews.com provides a number of other valuable resources for residents of Oregon. From articles on wireless security system benefits, to coupons, discounts and access to instant quotes, the site is designed to provide visitors with everything related to the home security industry.
Oregon residents can now visit SecuritySystemReview.com to access the name of the best security company in the state.