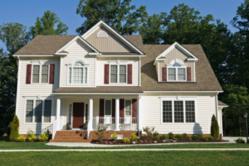 HARP is saving Oregon refinancers $83 per week on average, which comes to over $4,300 per year.
Portland, Oregon (PRWEB) April 05, 2013
Oregon HARP Mortgage Lenders, part of a national internet group of approved mortgage lenders, reports that Oregon is using the Obama administration's Home Affordable Refinance Program in record numbers, and saving the average borrower over $4,000 annually due to amendments to the program that came into play last year, under the name HARP 2.0.
The most up-to-date Federal Housing Finance Agency (FHFA) study shows that Oregon's HARP borrowers rose by 1,617 in December—the most recent month on record—bringing the state's total HARP borrowers for the last year to 22,751. Nationally, there were 1,074,754 HARP refinances from Fannie Mae and Freddie Mac in 2012, with 76,469 coming in the last month on record. That yearly HARP number is almost exactly as many loans as the program generated in its first three years combined. And in line with the astounding numbers that HARP saw nationwide, Oregon HARP borrowers in 2012 totaled a whopping 44 percent of all HARP loans issued in-state since the program's inception four years ago.
Oregon also saw 214 December HARP loans issued to borrowers with a loan-to-value (LTV) ratio over 125, putting the yearly total in this category at 3,036. Because HARP loans to borrowers with LTV's over 125 only became available after HARP 2.0 was formed in October of 2011, those extra 3,000-plus loans, or 13 percent of all Oregon HARP loans last year, would not have been granted if it weren't for the new program. And this is only one example of how HARP 2.0 is more readily accessible to the public than ever before.
Click HERE to check HARP Eligibility
Data analysis company CoreLogic reports that 18.9 percent of all Oregon borrowers were in a negative equity share at the end of 2012. That's nearly 20 percent of the state that could qualify for a HARP loan, but haven't yet done so.
"While we saw record numbers of underwater borrowers getting out from crushing mortgages in 2012, we only expect those numbers to rise in metros like Portland and Salem, as more folks catch wind of the massive savings HARP can bring them," says Doug Jacobson, Branch Manager at Capital Hill Mortgage in Portland, Oregon.
Those savings are not only coming to borrowers with higher LTV's than the program previously accommodated, but to all HARP users, due to a steep decline in mortgage rates since HARP's inception.
Live HARP Mortgage Rates - CLICK HERE
According to a recent study by Fannie Mae, HARP is saving its users $83 per week because of incentives like this, which comes to over $4,300 per year.
"HARP is not just a way for families to get out from under debt and stay a part of the community they've built around their new house," says Jacobson. "It also provides a financial incentive toward items like college funds, a new pool, or a family vacation—things that previously seemed like luxuries."
About HARP
In October 2011, The Home Affordable Refinance Program was changed via an agreement between the Federal Housing Finance Agency (FHFA), Fannie Mae, and Freddie Mac, which made it simpler for mortgage lenders to give refinancing to HARP-eligible borrowers.
The Home Affordable Refinance Program (HARP) is intended to help responsible borrowers with streamline refinancing. If a borrower is current with mortgage payments but has seen a their home value depreciate, they can have the option of this refinancing program.
These are the statutes borrowers must fit under to be eligible for HARP 2.0:
1) Their first mortgage loan is guaranteed or owned by Fannie Mae or Freddie Mac.
2) The loan was bought by Fannie or Freddie before May 31, 2009.
3) Borrowers need to be current on their mortgage payments.
4) A borrower needs to owe more than their home is worth, or there is minimal equity in their home.
5) All mortgage payments must have been on time in the past 6 months.
6) No sixty (60) day late payments have been made in the past 12 months.
Click HERE to check HARP Eligibility
HARP Mortgage Lender is a nationwide online network of pre-approved home loan professionals and lending institutions which have been authorized to participate in the Obama Administration's renewed versions of the Home Affordable Refinance Program (HARP 2.0 - 3.0). To speak with a HARP specialist, call toll-free at 888-460-2939.