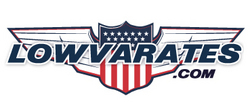 We have always had a lot of loyal VA customers in Oregon
Lehi, Utah (Vocus) May 21, 2010
Military families and veterans in Oregon are being honored with discounts and savings on VA home loans. The LowVARates.com VA loan promotion will run 90 days from April 1st through July 17th.
The VA Loan Promotion is in association with Oregon military appreciation week from May 21st – 25th. During the appreciation week, military personnel and veterans are being honored for their courageous service and contributions to the history of the Oregon military.
LowVARates military appreciation week and VA Loan promotion will help military families save thousands of dollars on the expensive costs of owning or refinancing a home.
Any Oregon VA loan closed by Oregon military personnel and veterans during the military appreciation promotion will have underwriting and processing fees waived. This offer is approximately a $1,500 - $2,000 saving on the loan process and only available to military personnel and veterans of the U.S. Armed Forces.
Underwriting and process fees are a standard part of any home purchase or refinance. For a 90 day window, Oregon military families will be able to avoid these expensive costs.
Owner of LowVARates.com, Eric Kandell, wants to show his gratitude for the military and their service, particularly those in Oregon.
"We have always had a lot of loyal VA customers in Oregon," Kandell said. "The offer will definitely save Oregon military families money and hopefully give them a chance to purchase or refinance a home in a tough economy."
Homeownership can be expensive and a difficult process. LowVARates promotion will help Oregon military families save money particularly in a tough economy.
Military personnel and veterans have a huge involvement in Oregon's demographic and have shaped the states rich tradition.
In Oregon there are close to 20,000 active troops stationed on military bases. The state has seven major stations and is home for over 16,000 Reserve and National Guard personnel.
The Oregon military dates back to 1804 when the first U.S. military group to officially settle in Oregon was the Corps of Volunteers from the North Western Discovery. These troops were later formed into the Pacific Northwest military unit and became a huge factor in Oregon becoming an official U.S. state.
The Oregon National Guard began playing a role in the national landscape in 1898 when President McKinley mobilized the unit to help fight overseas in Spain and the Philippines.
Today the Oregon Reserve and National Guard make up one of the largest state forces in the nation. Since 2003, close to 1,000 Reserve and National Guard personnel have served in military operations in Afghanistan and Iraq.
Because the military is so prevalent in Oregon, LowVARates.com wants to thank all those how fight for our freedoms by offering a Oregon military discount.
Oregon homeowners can take advantage of the offer by visiting http://www.lowvarates.com or calling a loan specialist toll free at 888-657-2848.
"The men and women of the U.S Armed Forces do so much for this great nation," Kandell said. "We want to give back to the troops by providing them with a chance to have home ownership or refinance their existing loan."
This offer is available for military personnel and veterans looking to purchase a new home or refinance the rate of an existing loan. The offer will run April 1st through July 17th 2010. The Oregon military appreciation week will run from May 21st – 25th.
ABOUT LOWVARATES.COM
For the past 20 years LowVARates.com has been dedicated to serving veteran homeowners. We specialize in providing VA loans to qualified veterans for mortgage purchases and refinances. These loans provide lower interest rates and monthly payments than other traditional loans.
VA loans are currently the only program left that allows no-money-down loans providing a secure mortgage option guaranteed by the Federal Government. Our professional staff and loan officers will assist you to lock in low interest rates and take advantage of the unique opportunity provided through VA loans.
CONTACT:
Craig Walton
Director of Public Relations
Office: 801-341-7048
###